Gönül Dağı series, which has been one of TRT 1's most successful works since last season and has been increasing its success graph, has included a very strong name in its cast. The series, which draws attention with its strong story, will continue on its way even stronger with its experienced new actor.
According to the news of journalist Birsen Altuntaş, experienced actor Cem Kurtoğlu joined the cast of the TV series Gönül Dağı. Kurtoğlu will play the role of Yalçın, the father of Elif, played by Zümre Meğreli in the record-breaking series.
Cem Kurtoğlu, 62, is the son of master theater actors Haluk and Muazzez Kurtoğlu. Kurtoğlu, who chose acting like his parents, graduated from the Ankara State Conservatory. The actor, who has acted in many theater plays and films to date, started his first step into the world of TV series with Pre Preveze, which was broadcast on TRT 1 in 1982.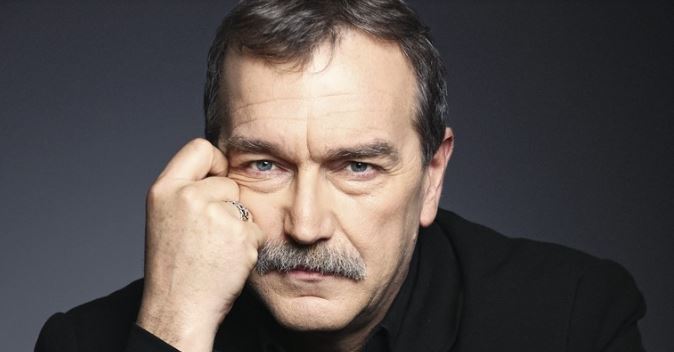 The actor, who took part in many TV series such as Küçük Ağa, Küçük Ağa, Bugünün Saraylısı, Aşkına Eşkıya, Sırlar Dünyası, Küçük Ağa, Kurşun, Gençliğim Eyvah, appeared on the screen last year as Mehmet Emin in the Arıza series and Monsieur in the Savaşçı series.
Produced by Köprü Film/Ferhat Eşsiz, and directed by Yahya Samancı, the screenplay of Gönül Dağı is written by Ali Asaf Elmas and Mustafa Becit.
Ecem Özkaya, Semih Ertürk, Cihat Süvarioğlu, Nazlı Pınar Kaya, Ferdi Sancar, Ali Dusenkalkar, Erdal Cindoruk, Gülhan Tekin, Feyza Işık, Ege Aydan, Eser Eyüboğlu, Şebnem Dilligil, Yavuz Sepetçi, Nuri Gökaşan, Hazal Çağlar, Serkan Kuru, Hüseyin Zengin, Çiğdem Aygün, Ulviye Karaca, Zümre Meğreli, Burak Haktanır, Buse Orcan, Halil İbrahim Kalaycıoğlu, Cemil Şahin and Ufkum Kalaoğlu.