Murat Yıldırım and Esra Bilgiç took the lead roles in the Ramo series, which was broadcast for two seasons. However, the characters of Fatoş and Necati in the story of the series have never been forgotten. The Ramo series was a project where Cemre Baysel and İlhan Şen duo won the love of millions…
Cemre Baysel and İlhan Şen, who took part in the first season of Ramo, which did not receive good ratings, made a good TV series couple. Fatos was an innocent and smart girl. Necati, on the other hand, went around under the pseudonym Neco and was in the profile of a vagrant, psychopathic obsessed lover… İlhan Şen first impressed a large audience in this series.
For Cemre Baysel, we can say that Ramo is the series that started to gain popularity recently. Now these two young actors are giving a new surprise to their fans.
The cinema project called Aşk Filmi (Love Movie) is coming to life. Deniz Denizciler, who wrote the story of the movie where the shooting started, is also at the head of the team as a director.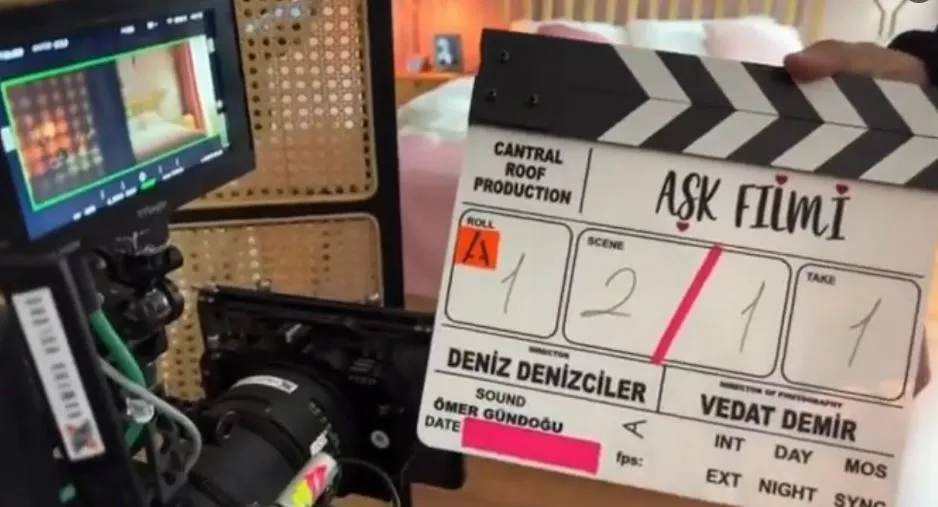 There are important actors in the cast of Aşk Filmi, which will be reflected on the screens as the story of a model and a director.
The Aşk Filmi project, in which Erkan Petekkaya, Hande Katipoğlu and Onur Büyüktopçu are also in the cast, will attract viewers who cannot forget Fatoş and Neco in the Ramo series.
The reunion of İlhan Şen and Cemre Baysel in a project will make many viewers experience Ramo nostalgia.
The two actors have gained great popularity by acting in different productions since then. Increasing their experience, the energies and harmony of the duo in the new film project are also very curious.