Famous actress Sera Kutlubey had a strong impression on the screen as Cemre of the latest Ruthless City series. The actress who made her fans happy with her successful performance, also made her name heard by the masses.
The actress was happy with the compliments of her fans on social media on her birthday… On the birthday of Sera Kutlubey, the successful actress who is memorized with her 'Cemre' character. She made many posts on social media.
The beautiful actress has been one of the most talked-about names for a long time, receiving many messages with the hastag that her fans opened on Twitter. Interesting moments were also experienced during the player's birthday celebration on a boat.
Sera Kutlubey's birthday celebration was quite interesting. Celebrating his 23rd anniversary, the player blew a candle on a plate of hamburger and fries instead of cake.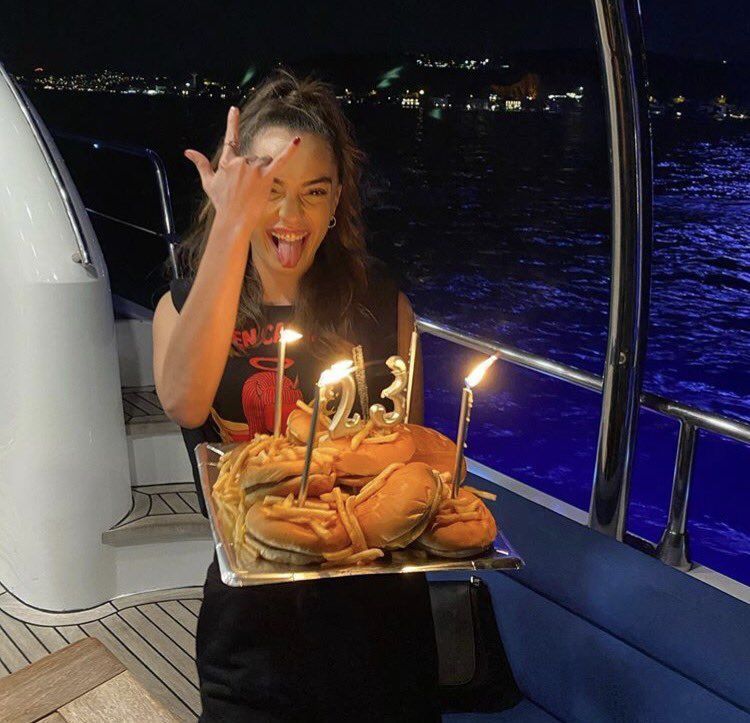 The actress, who had a different birthday with the surprise of her fans, she was among the most talked about names with her successful performance in the series she starred in.