Bir Küçük Gün Işığı (A Little Sunshine) series, which met with the audience on the ATV screen on Monday evenings, quickly became the center of attention with its story and its cast.
The series tells the story of Elif, who learns that her husband, whom she lost as a result of an accident, cheated on her and that she had a child, and that the girl named Güneş was registered on her.
While Seray Kaya performs a successful acting with the character of Elif, Berk Oktay is also talked about on social media by the audience as partners who are followed with admiration. Although Kaya is not her mother, her love for Güneş is widely appreciated for her role as Elif as the heroine of a dramatic story.
Seray Kaya, who played the character of 'Elif', who sat on the wedding table with 'Firat' in Bir Küçük Gün Işığı, which has become an indispensable part of Monday evenings, wore a wedding dress for the role.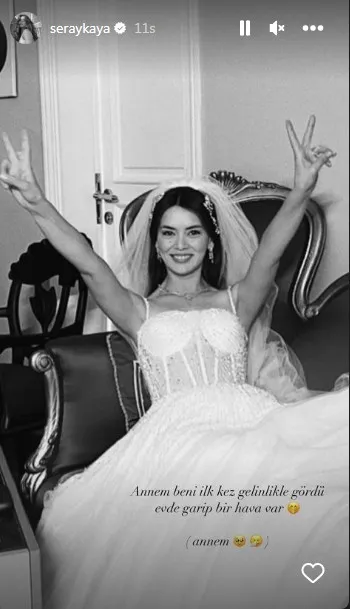 The actress, who posted her wedding dress poses on her Instagram account, also said that her mother saw her in a wedding dress for the first time. The actress stated that this situation caused a strange air in the house.