Yalı Çapkını series, which was screened on Star TV on Friday evenings, quickly became one of the most remarkable productions of the screen! In the series, the first episode of which was shot in Gaziantep, the forced marriage of a young girl to someone she did not know caused some comments that drew criticism from the audience. However, the series got a big break with the audience's appreciation in the later parts of the story!
Young actors Afra Saraçoğlu and Mert Ramazan Demir in the 3rd episode aired Yalı Çapkını are well-suited to the series alongside experienced and master actors with their successful acting. Together with their harmonious partnerships, the two young actors increase the interest in the series.
In the meantime, there is a master name Çetin Tekindor in the lead role of the series. The actor manages to lock the audience on the screen with every scene! With years of experience, he makes the character he plays so live that he can't even blink an eye while watching Tekindor.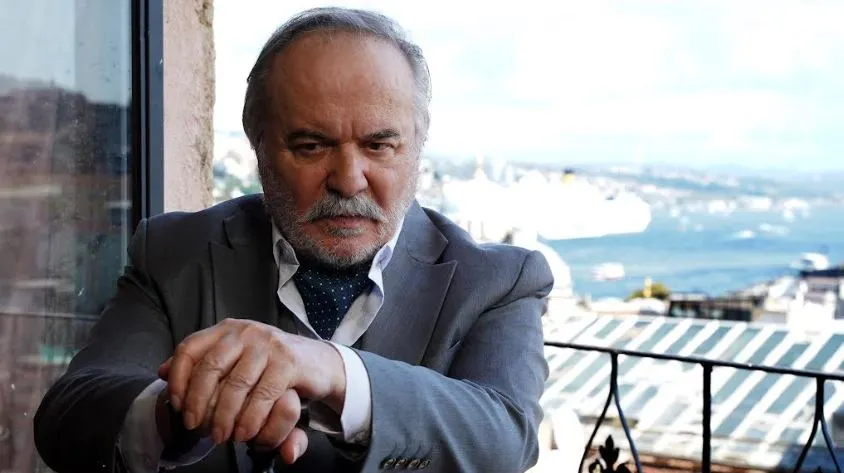 It has emerged with a sharing of Afra Saraçoğlu, who experienced the same situation on the set. The photo shows those moments when the actors lined up next to the director and watched the master with admiration during the filming of a scene in which Çetin Tekindor took part!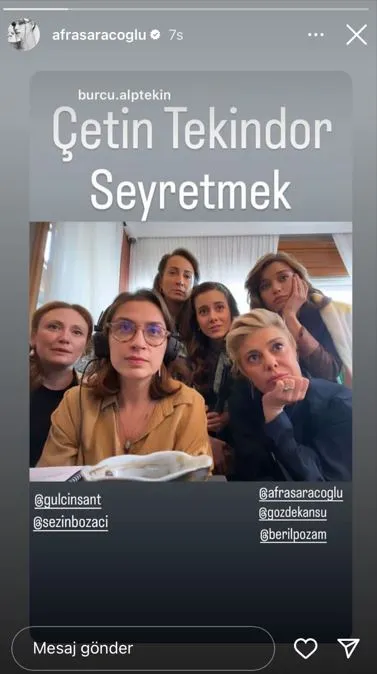 This behind-the-scenes photo of the series, whose screenplay was written by Mehmet Barış Günger, also shows the way the other actors on the set look at their masters!
The photograph, which shows how admired Gülçin Santırcıoğlu, Gözde Kansu, Sezin Bozacı and Beril Pozam, who are in the cast of the series, watched the master name, was shared with the note "watching Çetin Tekindor".
Tekindor, who gives life to the character of Halis Ağa in the series, gives lessons to the younger names on the set with every scene, and continues to enchant the audience with every scene on the screen.