Those who watch the series Aile (Family) with excitement are also aware of how quickly and successfully she assimilated the character of Hülya Soykan, played by Nur Sürer.
Nur Sürer, who fascinated the audience with the character of Feride in the TV series Camdaki Kız (Girl in the Glass), which was broadcast on Kanal D for 2.5 years, returned to the sets very soon after this role and now appeared before the audience as Hülya Soykan.
Nur Sürer, who immediately convinced the audience that she is a master actress and that the audiences are very different from each other in two different roles, actually demonstrates how great her acting skills are. While watching the character of Hülya Soykan, we do not think that anyone on the screen remembers Feride in the TV series "Camdaki Kız".
Because even making the transition from Feride character to Hülya character with such skill, you can interpret Nur Sürer's acting lesson for her young colleagues.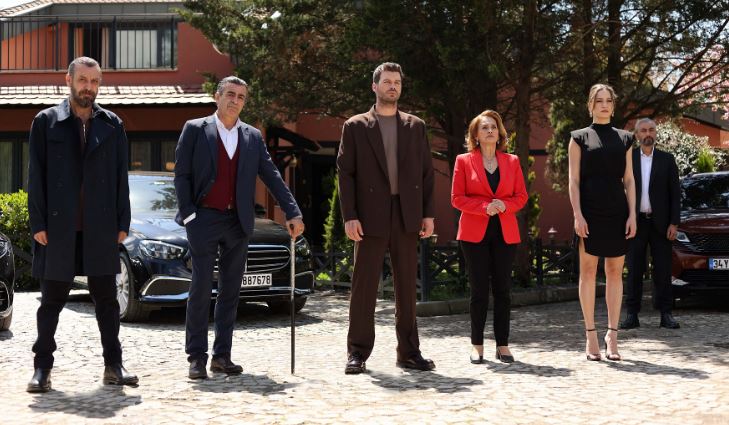 There are very influential names in the family drama and they fit their roles really well. The duo of Kıvanç Tatlıtuğ and Serenay Sarıkaya, who are in the lead roles, do not really play and seem to live their roles.
We see that Levent Ülgen and Emel Göksu have given their roles more than enough. Of course, in the character of Cihan, Nejat İşler makes a strong comeback to his fans who miss him.
Likewise, in addition to Canan Ergüder's performance, Mert Denizmen also puts on a great acting.
The young actors of the series, Yüsra Geyik and Umutcan Ütebay, adapt very quickly to their roles in the Aile series, and the audience's persuasion is important factors in the success of the project.
Now another master name has joined the story. With the character of İlyas Koruzade, Musa Uzunlar further increased the quality of the squad described as the Champions League in the Aile series.
The Aile series broadcast on Show TV is one of the most successful projects of this season, but it seems like a lesson for young people in terms of acting performances.