The shooting of the TV series Aldatmak (Deception), which will be one of the most ambitious series of the new season, has started on the ATV screen, produced by TIMS&B Productions and produced by Timur Savcı and Burak Sağyaşar.
After Bir Zamanlar Çukurova (Once Upon a Time in Çukurova), which was produced by TIMS & B Productions and made its name among the television legends with its four seasons on the ATV screen, the three important names of the series return to the screens with the series "Aldatmak".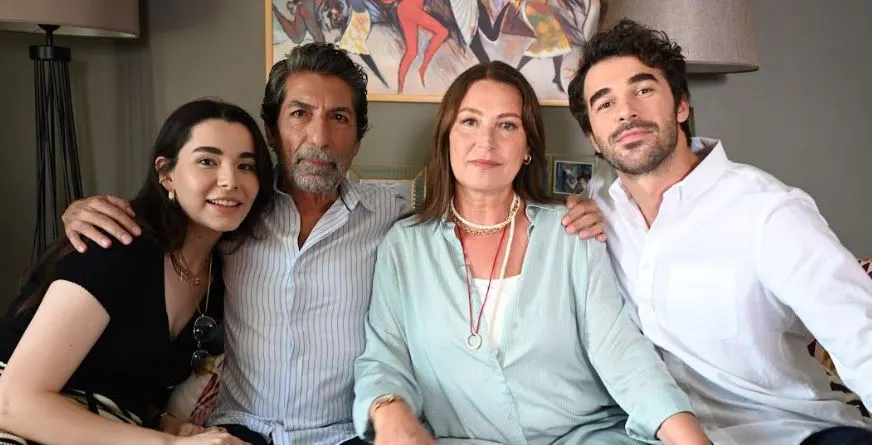 Murat Saraçoğlu is in the director's chair of the series, "Aldatmak", which will leave its mark on the season with its striking story, masterful script, rich cast and production, while Yıldız Tunç, the master pen in the script, plays Vahide Perçin in the lead role of the series.
These three names had great success in the Bir Zamanlar Çukurova series. Vahide Perçin had a great acting performance with the character of Hünkar, but she said goodbye to the series in the middle of the third season.
Important names came together in the cast of "Aldatmak", which will lock the audience on the screen in the new season with its strong story. Here is the entire cast of the series:
"Vahide Perçin, Ercan Kesal, Mustafa Uğurlu, Cem Bender, Yusuf Çim, Caner Şahin, Feyza Sevil Güngör, Asena Girişken, Cem Sürgit, Meltem Baytok, Hatice Deniz, Burcu Söyler, Merve Altınkaya, Kerem Müsligil, Esin Alpogan, Neyra Kayabaşı, Burak Acar, Arda Atak, Canan Urekil, Batuhan Sel, Fairy Tale Ayşe Gencer, Ege Semih Erken, Eda Özel."
'Aldatmak' will soon meet the audience on the ATV screen.