ATV's Destan (Epic) series, starring Ebru Şahin, Edip Tepeli and Selim Bayraktar, made its season finale with its 27th episode broadcast on Tuesday, June 14th.
Destan has been one of the most effective projects of this season. The wedding party of Akkız and Batuga marked the season finale of "Destan", which continues its journey on the screen at the top of the ratings and social media.
Production and project design belongs to Mehmet Bozdağ; Edip Tepeli, the leading actor of the Destan series directed by Metin Günay, and who gave life to the character of "Batuga" in the series, also said goodbye to the series with his Instagram account.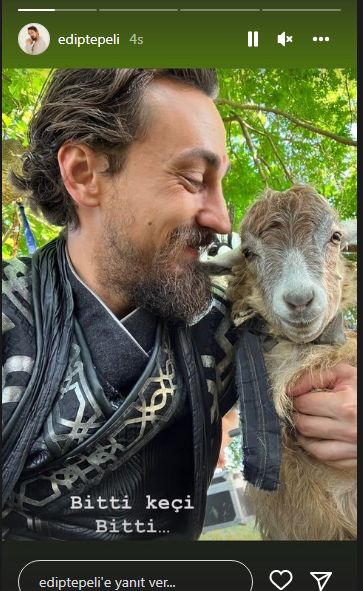 The farewell of the actor to the series was interesting. Sharing a photo with the goat, Edip Tepeli wrote, "It's over, the goat is finished". Last May, allegations were made that Edip Tepeli would not be in the second season.
However, in a statement made by Bozdag Film a short time later, it was announced that the allegations that Edip Tepeli, who played the character of Batuga, would leave, were not true. With this information, Edip Tepeli fans took a sigh of relief. The rumors on social media also ended abruptly.
The Destan series team has focused heavily on the story since its first working day, which took about 1 year, and now it's time to rest. On the other hand, Selim Bayraktar, the 'Alpagu Han' of the series, left the series. The successful actor will not take part in the series in the new season.
A difficult period awaits the production team of the Destan series in the summer. Although it made a good debut in the first episodes, the falling ratings in the last period were a bit annoying. In order for the series of Destan to recover and be much more effective in the second season, the Bozdağ Film team will start the work of the new period with the season break and it is planned that the return of Destan will be magnificent.