Master actress Zeynep Kankonde likes to take part in summer serials. Zeynep Kankonde, which we have watched in different roles in both TV series and movies for many years, has become one of the most talked about names, especially with her comedy performances. Kankonde, whose name is frequently mentioned by the audience with her theatrical performance, has recently appeared on the stage with the play Ödenmeyecek Ödemiyoruz.
The actress, who is still remembered with the Pembe character in the Kuzey Yıldızı (North Star) series published in 2019 and 2020, appeared in front of her fans with the character of Menekşe in the Aşk Mantık İntikam (Love Logic Revenge) series in the summer season of 2021.
In the summer of 2022, the actress, who plays the character of Şerife in the Kanal D D series Seversin, does not escape attention with her preference for romantic comedy series.
The master actress will appear in front of the audience with a romantic comedy series on Fox TV, this time in the new season.
Reading rehearsals of the new series named Kısmet were held. The series, starring Cem Gelinoğlu and Özge Özacar, has remarkable actors.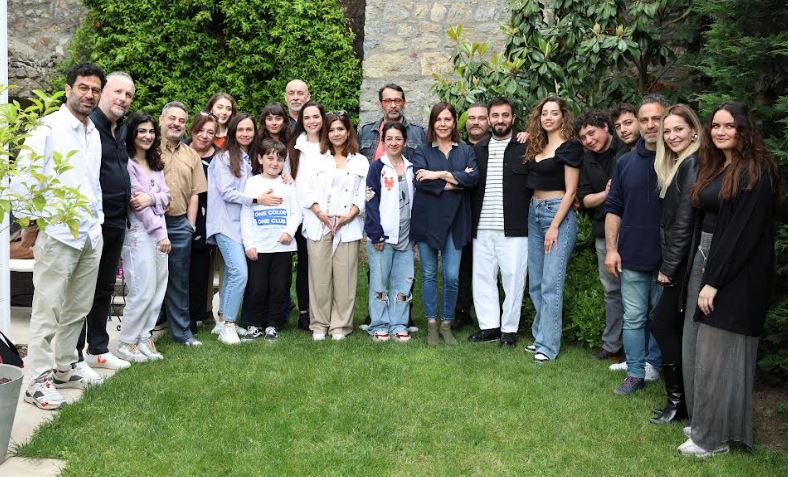 Except for Zeynep Kankonde; The Kısmet series, which includes names such as Cenan Adıgüzel, Lale Mansur, Arif Pişkin, Serdar Orçin, Kerem Kupacı, Erdal Küçükkömürcü, will soon be broadcast on Fox TV.
Mahinur Ergun and Yusuf Reha Alp write the script for the series, produced by NTC Media.
The series, which is preparing to make its mark on the screens with its impressive and different subject, is the story of how the neighborhood's apple of the eye, Lawyer Doğan and his beautiful neighbor Melike, have not been able to meet since they were 5 years old.