The Mahkum (Prisoner) series, which had a very good debut on Fox TV last season, faced script problems towards the end of the season. Those who liked the first 17-episode performance of the series very much, commented that the rhythm of the story decreased and the excitement decreased in the following episodes.
Despite the decrease in interest in the Mahkum series, it was a very important development that Fox TV decided to continue in the second season. The second season of the Mahkum series, which stands out with the magnificent performance of İsmail Hacıoğlu and Onur Tuna, is also eagerly awaited.
Onur Tuna, who has been on vacation for a while, is also in a new excitement of love in his private life. Onur Tuna, who turned out to be in love with actress Yasemin Yazıcı, maintains his excitement for the second season of the Mahkum series, both in the excitement of new love in his private life.
The actor, who was photographed by the cameras on his return from the holiday, said, "We came from vacation for the second season, we will gather, we will talk about what we will do."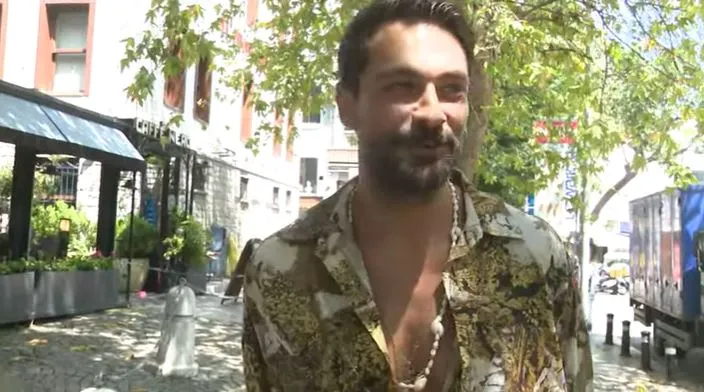 Increasing the excitement by announcing that they will come together with the team to plan the second season of the prisoner series, Onur Tuna also stated that he will take part in another project until the shooting of the series begins.
Onur Tuna is also present in the movie named Hiç (Nothing), which Aslıhan Güner recently shared that he had read the script. The actor said, "A new movie is starting, hiç. The second season of Mahkum will begin after its filming is over. We are making preparations for them," he said.
Underlining that the new movie called Hiç will be a psychological drama, Onur Tuna stated that they will take part in the lead role with Aslıhan Güner and it will be a good job.