Star TV has a handover on Wednesday evening next week. The Ada Masalı, which is a warm story with a scent of romance, will leave its place to Annemizi Saklarken, full of intrigue and secrets. Star TV's new series Annemizi Saklarken, will be in front of the audience with its first episode to be broadcast on Wednesday, December 8th.
Lastly, the TV series Annemizi Saklarken, produced by OJO Pictures, which produced the Cam Tavanlar series, is on the screen next week at 20:00 on Wednesday evening with its first episode. The first trailer of the series has been released. It is understood from the promotion that a new series full of intrigue, power struggle and secrets awaits the audience.
"Yol yakınken bırakın yoksa hayatınızın sonuna kadar pişman olursunuz." #AnnemiziSaklarken ilk bölümüyle 8 Aralık Çarşamba 20.00'de Star'da! @saklarkendizi pic.twitter.com/2JfC9VpLtU

— STAR TV (@startv) November 30, 2021
In the TV series Annemizi Saklarken, starring Kutsi and Hande Doğandemir, the cast also includes Yeşim Ceren Bozoğlu, Hatice Aslan, Ece Yaşar, Erdem Kaynarca, İncinur Sevimi, Ezgi Gör, Ezgi Tombul, Barış Taşkın, Semih Kızılkaya, Zümre Ertürk, Merve Sevin, Özgür Daniel Foster and Güngör Bayrak.
The poster of the new series was published last week and aroused great interest in the audience. Curiosity has also increased with the introduction of the series published this week. Barış Yöş is the director of Annemizi Saklarken, while Sırma Yanık writes the screenplay.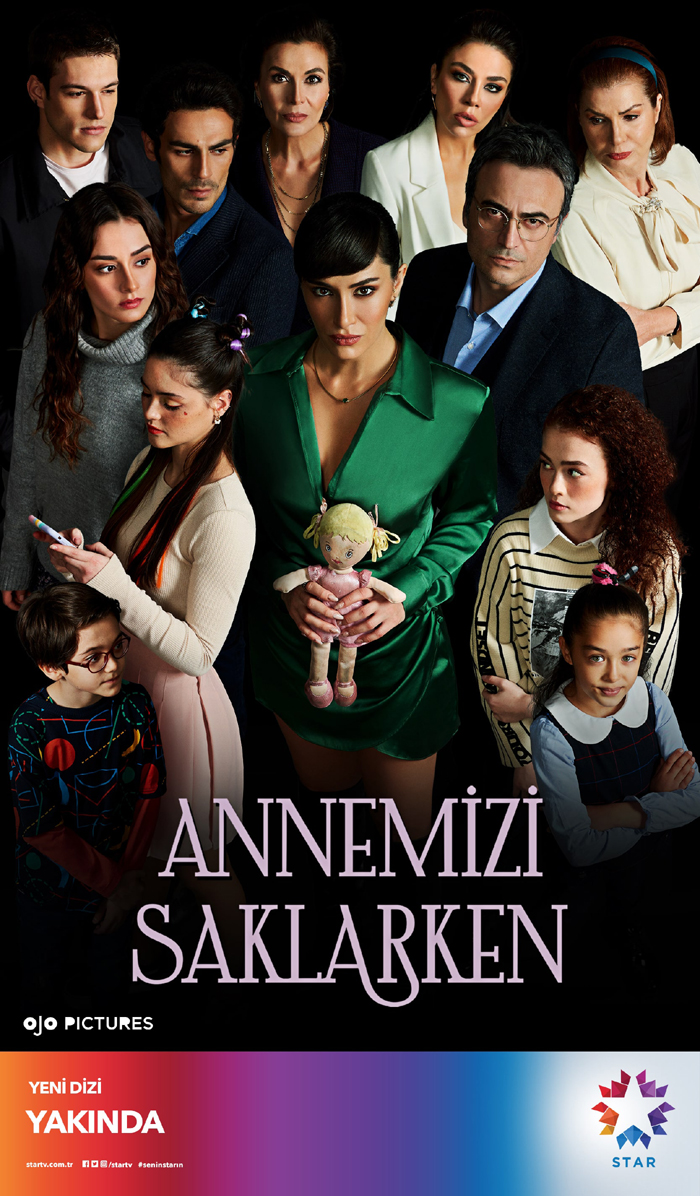 It is stated that there are some groundbreaking scenes in Annemizi Saklarken, which draws attention with the story of a woman who has a child at a young age and struggles to hold on to life with her three children, and her search for a rich husband. For example, Handan's indifference to her children, Dündar, who is seen as a husband candidate, seems like a very good person from the outside but has psychopathic thoughts in reality.
In summary, Annemizi Saklarken seems to be a good option, especially for those who like series full of intrigue and secrets. The first episode of the highly anticipated series is on Star TV on Wednesday, December 8 at 20:00.