Those who like action series will remember the soldier project called Söz (Oath). Aybüke Pusat played the leading role in the first two seasons of Söz, which lasted for 3 seasons, and had a successful partnership with Tolga Sarıtaş.
The announcement of Aybüke Pusat as the female lead in the action series of TRT1 called Teşkilat (Organization), which is preparing for the 4th season, made her fans very happy.
Aybüke Pusat, who is preparing to appear before the audience with an action series after years, will revive the character named Neslihan in the story.
Aybüke Pusat will give life to 'Neslihan', a key character for the 'Teşkilat'. Preparing to impress her with her intelligence and success, Neslihan's role in the Teşkilat has already been a matter of great curiosity.
After two seasons with Çağlar Ertuğrul and Deniz Baysal in the lead roles, there were big changes in the Teşkilat series. In the third season, Çağlar Ertuğrul left the team at his own request and Murat Yıldırım came instead. At the beginning of the fourth season, it was a remarkable development that Deniz Baysal agreed with Aybüke Pusat after her decision to leave the project.
The Teşkilat series, which achieved successful ratings on TRT1 on Sunday evenings, seems to surprise the audience as a completely different story after the lead changes.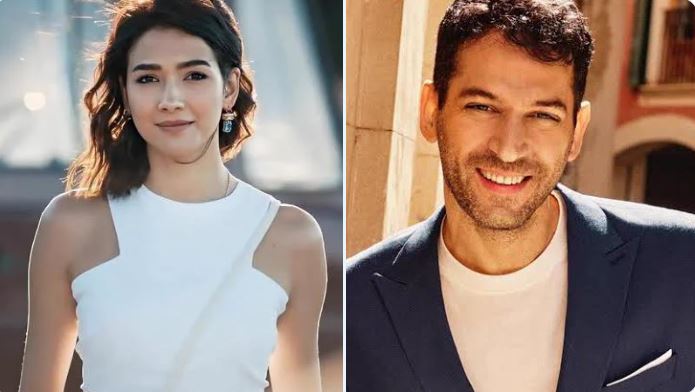 Murat Yıldırım and Aybüke Pusat partnership will also attract attention. Successful performances of both actors in action series are memorable and the audience will be swept away by their excitement.
The preparations for the fourth season of "Teşkilat", which has reached a large audience since the first day it was screened, and watched breathlessly with every season, are at the point of completion.
Producer Timur Savcı and Burak Sağyaşar, who made a very smart and strategic investment for the new season with the choice of Aykübe Pusat, continue to strongly support the project.
The series, which is preparing to bring the never-before-seen sides of "The Teşkilat" to the screen in the new season, seems to be a candidate to be the number one on Sunday evenings with its story and action.
'Teşkilat' will be on TRT 1 soon with its exciting fourth season!