Actress Damla Colbay took part in the TV series Yalnız Kurt (Lone Wolf), which was broadcast on the ATV screen. Yalnız Kurt was an action-packed series, and the actress in the role of an agent surprised her fans with a different role. Colbay did not appear in the show's second season.
The actress is preparing to appear in front of her fans with Sıfırıncı Gün (Day Zero), which will be broadcast on TV8. Damla Colbay will showcase her skills in an action series that takes place between the mafia, the police and the love triangle.
Everything seems to be going well in the private life of Colbay, who is experiencing the excitement of a new series in her business life.
The beautiful actress, who has been in a relationship with Doctor Ali Osman Çiçek for a while, shared her pose with her lover on her social media account.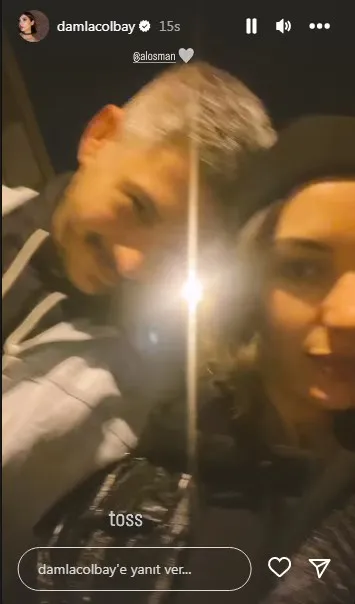 The couple, who prefer to live their relationship away from the eyes, occasionally shares on social media. Damla Colbay, who will be included in the second episode of the Sıfırıncı Gün series, expressed her excitement with the following words;
"I will be involved in the second part. I know they work very hard. We are coming with a very good script and a very strong team. We are all very excited."
In Sıfırıncı Gün series, starring Engin Öztürk and Aybüke Pusat, successful actors Berk Cankat, Sarp Akkaya and Yiğit Özşener give life to prominent characters.