Üç Kız Kardeş (Three Sisters) series, which was broadcast on Kanal D screens, started to come to the screen towards the end of last season. The series, which no one expected such an output, quickly increased its ratings after the first few episodes, and succeeded in taking the first place by dethroning Destan (Epic), who was at the top of the Tuesday evenings.
Adapted from İclal Aydın's much-loved novel of the same name, the series managed to become one of the most talked about screens. The series, shot in Ayvalık, tells the story of three siblings who grew up in a loving family. The most followed names of Üç Kız Kardeş, who shook with their drama story, were Soner and Türkan.
Soner, who married unwillingly, had a great reaction to Türkan. However, the audience, who also wanted the duo to fall in love, finally got their wish. But there were such events and intrigues between the two lovers that they saddened the audience with the developments in the season finale.
As the most loved duo of the series, Soner and Türkan's falling in love made the audience happy, albeit for a short time. The audience eagerly awaits the story of the two characters that stand out with the successful performances of Berker Güven and Özgü Kaya in the new season.
The audience, who is eagerly waiting to see the duo happy, is also curious about the state of Türkan and Soner in the face of events that are becoming increasingly impossible.
Meanwhile, between the seasons, Berker Güven occasionally shares his photos with his great love in real life, Nihal Yalçın. There are also some notes showing his love for his posts. In his last post, the happiness of the two actors was also reflected in their photos.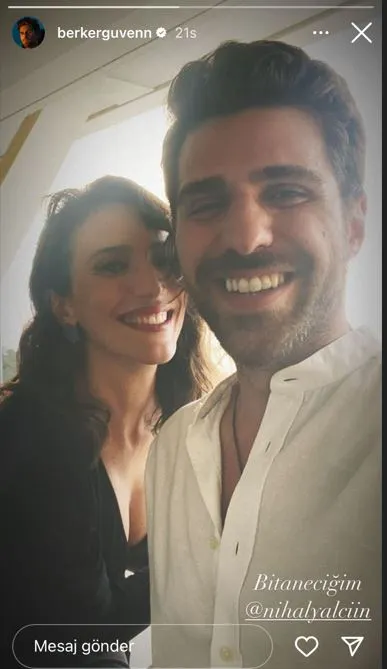 In their comments, the viewers of the Üç Kız Kardeş series express that they look forward to seeing Türkan and Somer standing side by side with the same love while looking at these photos.
The photo shared by Berker Güven with the note "My dear one" almost brought to mind the thought of Türkan and Somer as well.