A few weeks ago, the season finale of TRT 1's successful series Teşkilat (Organization), which met with the audience on Sunday evenings, was marked by a big bang.
The explosion scene in the season finale aroused great curiosity about whether Çağlar Ertuğrul, the leading actor who played the main character of the series, 'Serdar', died. Thereupon, it was discussed whether Çağlar Ertuğrul would leave the series.
Immediately after, the news that Çağlar Ertuğrul left the series fell like a bomb on the agenda. Fans could not believe the departure of Çağlar Ertuğrul from the series, and various speculations were put forward on this subject.
The famous actor put an end to the question marks in the minds of all viewers by shooting a YouTube video titled Troubles.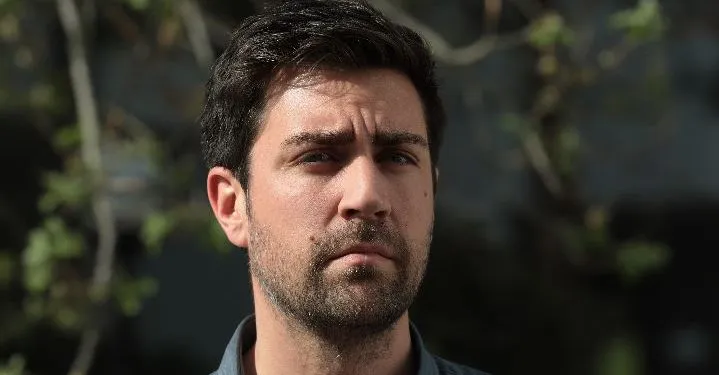 In his words, "I'm not in the third season," the actor said, "I had a very good 67 weeks, this corresponds to 48 episodes. After I had injuries on my shoulder and right foot, the dose of action in the series decreased, and if you noticed in the last episodes, I started using the gun with my left hand. The Teşkilat action series, fight and fight is a must, I was sad to be behind this action and my health was at stake. We have already agreed that they will free me in 2023," he drew attention with his statement.
Çağlar Ertuğrul continued his words by saying, "There is no such thing as leaving, leaving or leaving halfway, these comments make me sad, frankly," Çağlar Ertuğrul said, "You can't make anyone happy, which is probably the quirk of this business. I would like to express my gratitude to the TİMS production team, screenwriter team and my friends behind the camera. At that time, we were one of the TV series that were shot in the most difficult conditions. Everyone worked very devotedly in the cold of Ankara, I would like to thank our audience and the National Intelligence Organization."
You can watch the entire statement of the actor, who draws attention with the words "Sorry for those who are angry with me, this was something planned beforehand" in the video below;