The master actor Erdal Tosun, who was born in Istanbul in 1963, gained a large fan base with the projects he took part in. The actor, who died tragically in a traffic accident on November 30, 2016, was 53 years old when he died.
The death of Erdal Tosun caused a deep sadness in the art community. Do you know that Erdal Tosun's daughter, who is the son of Yeşilçam actor Necdet Tosun, also stepped into the acting profession?
Erdal Tosun, who stepped into the sets with the movie called Mine in 1992, has taken part in many roles in both cinema, theater and TV series until today. Now, her daughter Kiraz Tosun is following in her father's footsteps…
A graduate of Mimar Sinan Fine Arts University Theater Department, Kiraz Tosun was taken care of by Cem Yılmaz.
Erdal Tosun also played a role in the famous comedian's movie GORA. Now, Kiraz Tosun has managed to take part in Cem Yılmaz's project as an actress, like her father, in the digital series Erşan Kuneri.
It turned out that Kiraz Tosun took part in the series with the publication of her photos on the set from her Instagram account. Kiraz Tosun drew attention with her resemblance to the character of Xena.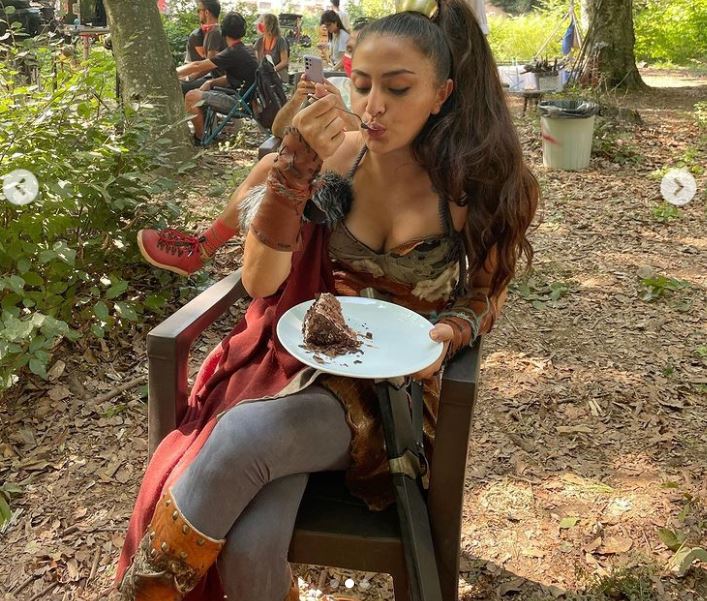 In the cast of the Erşan Kuneri series, which will be broadcast on Netflix; Important names such as Uraz Kaygılaroğlu, Çağlar Çorumlu, Ezgi Mola, Merve Dizdar, Bülent Şakrak, Özkan Uğur and Necip Memili took part.