Star TV series called Çöp Adam (Stickman ) started its second season. The leading roles of the series are Elçin Sangu and Engin Altan Düzyatan.
The second season of the series, in which 6 actors left the cast and the scriptwriter group was replaced, will once again impress millions of viewers.
While the participation of a master name like Derya Alabora in the series will be good for the future of the project, police chief Viran will bring dynamism to the story.
Soner Türker may become the new center of attraction of the Çöp Adam series with the character named Azer. In the story, the character Azer, who comes from Uzbekistan, will have to join a gang to bring his wife and children to Istanbul.
The intersection of Tamer and Azer's paths will add a different atmosphere to the second season of the Çöp Adam series.
The good harmony of the leading duo Engin Altan Düzyatan and Elçin Sangu in the first season, their strong energy and support from the audience on social media were the most important reasons that carried the Çöp Adam series to the second season.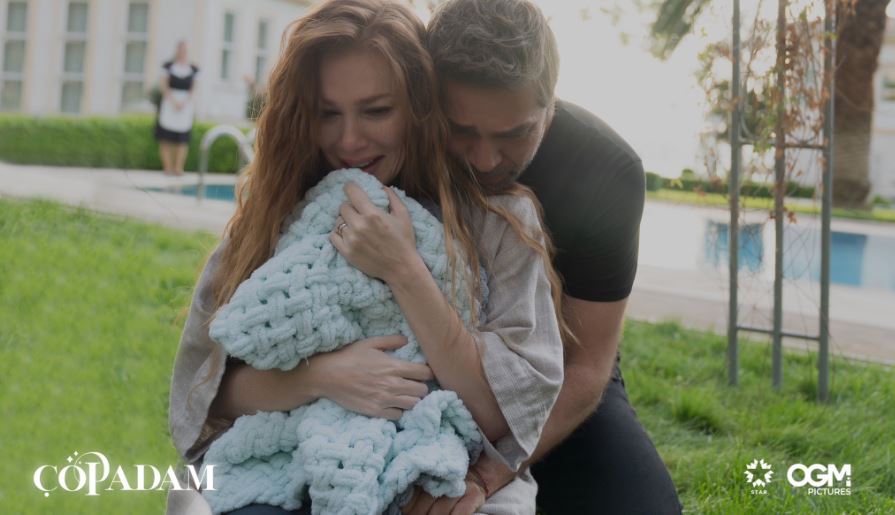 Due to the good ratings of the series, the opportunity for a second season made the audience very excited.
With the screenwriters creating innovations on the story during the summer, the Çöp Adam series started with its 26th episode, bringing a completely different wave of excitement to the screen.
You can understand that there is great interest in the popular series of Wednesday evenings, especially from Turkish TV series fans abroad, from the fact that it has created a wide interaction network on social media.
Many comments are made in different languages on the posts about the series, and we see that Elçin Sangu's fans spread around the world also give great support to the series.
Viewers, who noticed the departure of important characters from the series in the first episode of the new season, have not yet gotten used to the new story order. For this reason, there are those who think that there are problems in the scenario.
There are also many viewers who think that a brand new wave of excitement has begun with new characters and that they are looking forward to the next episode.
Engin Altan Düzyatan also increased the excitement by saying, "We are going on an amazing journey" in his post on social media.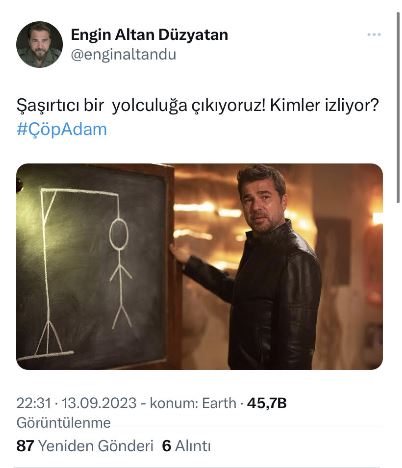 It seems that the Çöp Adam series will once again become one of the most talked about Turkish TV series abroad this season, thanks to the very effective campaigns of foreign TV series fans on social media.
You can see that the emotionality created by the character of Peri deeply affects the audience in social media messages where Elçin Sangu's performance is constantly highlighted.