Counting the days to meet the audience on Show TV, Damla Sönmez, one of the leading actors of the Maviye Sürgün (Blue Cage) series, produced by O3 Medya, talked about the unknowns about her new project. Damla Sönmez, who plays the character of Defne, described the attractive aspects of her role as follows:
"Defne is a warrior who has overcome many difficulties in life alone, who she calls her brother in life, who has no one but Murat in her care, and who has somehow always managed to survive. This battle for survival has also taken her into the dark alleys of fraud. Just when she is on such a job, she meets Ali in Çamlıkyı. And life begins to ask herself questions from where she does not know."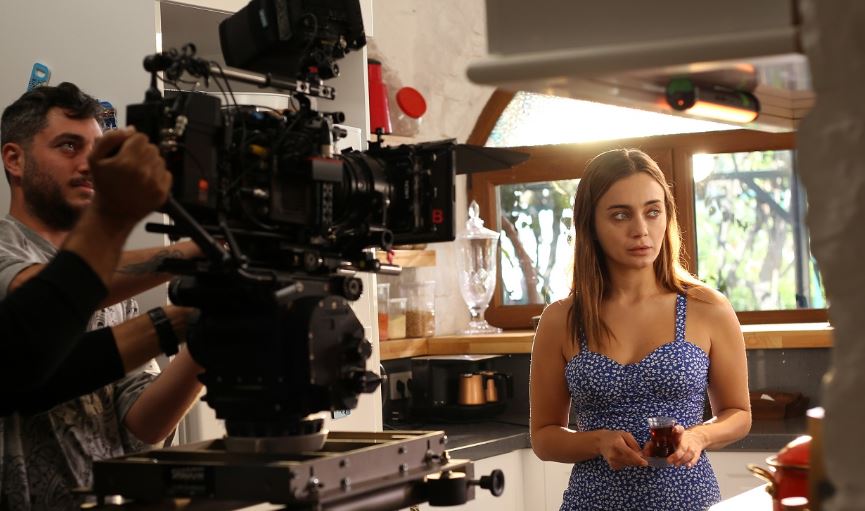 Stating that he loved the story and the character, the actor stated that he knew Serkan Altunorak, Caner Cindoruk, Bülent Şakrak and Ayça Erturan before, and that he was very excited to be in the same game with them.
Damla Sönmez said the following about the preparation process of the series; "The place we see Çamlıkıyı in the series is Marmaris Selimiye Bay. Selimiye is officially one of the characters of the series. I love being in summer places in winter. There is another magic in that calmness. It was a very enjoyable process from start to finish."
Regarding the fact that the series will be broadcast in many countries in Latin America, the actor said, "Turkish TV series are meeting with audiences all over the world. Having Telemundo involved from the beginning of the project was a new big step. It is a pleasure to be part of the team that took this step."
Caner Cindoruk, Damla Sönmez and Serkan Altunorak starred in the lead roles of Maviye Sürgün (Blue Cage) in the director's chair with Nezaket Coşkun; they are accompanied by very valuable actors such as Bülent Şakrak, Ayça Erturan, Ruhi Sarı and Hakan Salınmış.