Demet Özdemir, who plays the character of Zeynep in the series My Home My Destiny published on tv8 screens, makes herself talk about her posts on social media as well as her role in the series. Özdemir, who is among the popular actors of the recent period, also surprised his followers before the series aired on Wednesday evenings.
Her successful performance with her acting in the series is reflected in the comments with the common appreciation of almost everyone. The actress also shows the joy of the set in her posts with her energetic personality, naturalness and sincere mood.
The actress shares behind-the-scenes poses from the set of the series at every opportunity, thus creating frames that make her followers happy. The actress, who shares a lot of Instagram posts, often gives tips from the series with the videos and photos she shares.
Zeynep, who has been the boss of theMy Home My Destiny for a while and got closer to Barış, played by Engin Öztürk, almost does not leave his house!
At the same time, Emine started to come to Barış's house frequently! It seems that these 4, including Barış's brother Savaş, will come together again in the series.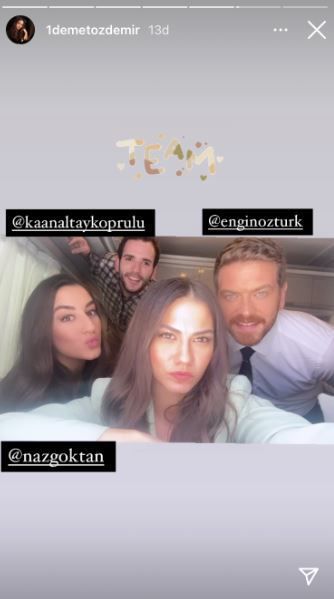 This time, there are Engin Öztürk, Naz Göktan and Kaan Altay Köprülü in Demet Özdemir's caravan pose. This 4 of them now also makes the most entertaining scenes of the series.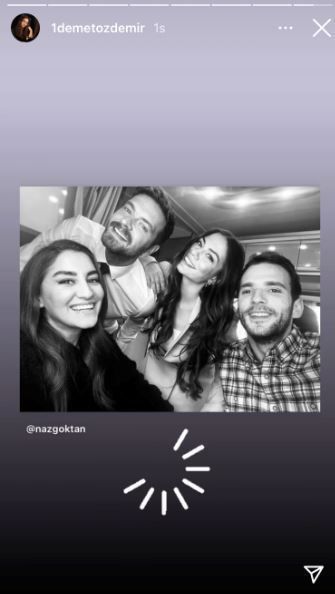 While Demet Özdemir makes her fans very happy with this delightful sharing from the set, her closeness with Emine, Naz Göktan, is revealed by her posts.
Here is the pose of Naz Göktan from the eyes and filter of Demet Özdemir …