As a name that does not fall off the agenda, Kıvanç Tatlıtuğ comes to the fore both with his acting in projects and his private life. The famous actor was happily married to his style consultant Başak Dizer, whom he married in 2016. The couple, who wanted to have a child for a while, went through a difficult process. It was discussed that Başak Dizer had to undergo treatment before she became pregnant with their son Kurt Efe.
Finally, the couple got their baby, which they were eagerly waiting for. Everyone was very curious about the little Kurt Efe, who was born in April. Fans wanted to see the first child of a very successful actor like Kıvanç Tatlıtuğ, whose reputation exceeded the borders of Turkey.
The first pose of the couple's children, although they did not show their faces, was greeted with screams by Tatlıtuğ fans on social media. The couple, who named their baby Kurt Efe, is cautious about not showing their little son's face.
Kıvanç Tatlıtuğ, who took his sons in their arms on April 15, shared his baby excitement by announcing on social media that they are healthy for everyone who is wondering about his wife and son. Then, the actor's social media accounts began to be followed with even more excitement.
Follow-ups in the hope that they would show Kurt Efe finally paid off. Kıvanç Tatlıtuğ gave his first poses with his son on Father's Day. With this photo, Kurt Efe appeared for the first time on social media.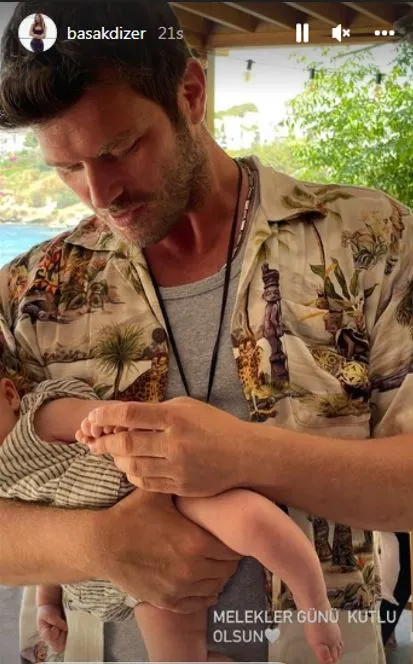 Başak Dizer's sharing with the note "Happy Angels Day" received great appreciation in a short time and spread by Tatlıtuğ fans on social media.
Başak Dizer recently gave another nice surprise to her followers! She shared a photo of Kurt Efe's wife, Kıvanç Tatlıtuğ, on her lap when she was 30 days old, and the pose taken when she was 3 months old, after 2 months. The two photos were also a big surprise for Tatlıtuğ fans.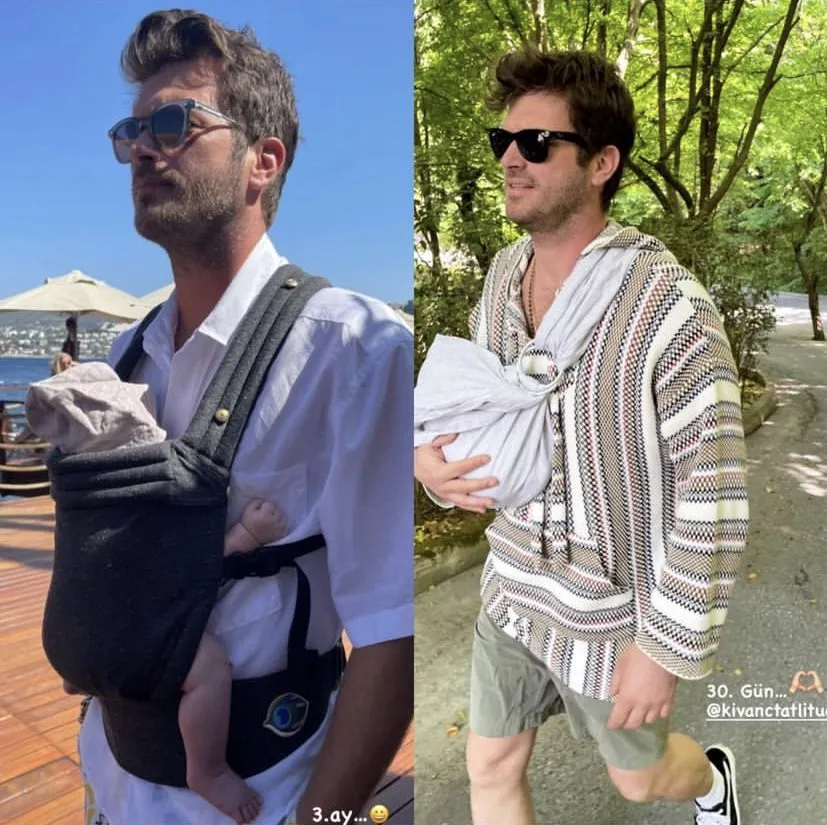 Although the fans of the actor could not see the face of Kurt Efe, which they were eagerly waiting for, these photos were greeted with joy on social media.
The couple, who was on vacation in Bodrum, was on the beach where they went to take their children for a walk. Başak Dizer also posted a similar pose 2 months ago by photographing her husband, who was wearing her mother's lap and hugging Kurt Efe, and showed the difference.
Kıvanç Tatlıtuğ's state when Kurt Efe was 30 days old and small, and his state when he was 3 months old, do not go unnoticed.
It is seen that Kıvanç Tatlıtuğ, who is uneasy about being a new father and having a very small baby, is much more comfortable carrying Kurt Efe, who has grown up in the second photo.
In the first photo, the actor, who carries the baby with a mother's lap attached to his shoulder, feels the need to hold it with his hand. In the second photo, Tatlıtuğ is carrying it safely, leaving his hands on his mother's lap tied to his chest.