Famous Actress Dilan Çiçek Deniz has been in love for a while. In December, Icelandic director received a surprise marriage proposal from her boyfriend Thor Thor Saevarsson on the Bosphorus Bridge and answered "Yes". Dilan Çiçek Deniz, who also met her lover's family, said that they would get married in the summer.
But the actress, who appeared after a long time, was very surprised with both her new image and a message she made with her future husband on social media! The actress, who dyed her hair blonde, was seen for the first time with her new image at an award ceremony.
The actress, who attended the Stars of the Year award ceremony at Yıldız Technical University, gave her blonde hair poses when she took the podium to receive her award. Dilan Çiçek Deniz, winner of the 2021 global success award, said, "These awards mean more to me. Because I'm taking it from you. It feels very real to me," she said.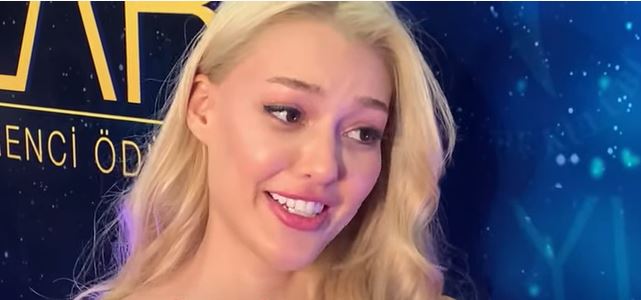 The actress, whose new image attracts attention, stated that the situation underlying this change is a new project. The actress, who came to the screen with the latest Alev Alev series, said, "I'm back to my old self after two months." It was learned that Dilan Çiçek Deniz took a role in Ozan Açıktan's new movie and changed her image for her character.
Adding that the film will be shown on Netflix, the actress stated that the rehearsals are still ongoing and they will start shooting on February 14.
Meanwhile, the actress, who has a happy relationship with her lover, Icelandic director Thor Saevarsson, explained that they were considering marriage for the summer, but they did not plan because they worked hard.
After this statement, the actress who shared her award on her Instagram page and messaged with her future wife did not go unnoticed. There were also those who thought that they got married quietly, and congratulations began to be sent. However, the actress stated that they would get married in the summer a few hours before sharing the photo. However, their addressing each other as 'My wife, my husband' also misled their fans and fans…