Famous actress Hafsanur Sancaktutan is among the prominent young actresses of the last period. The actress, who received great support from her fans with her performance in the series "Son Yaz", showed how much she improved herself with her performance on the stage.
Hafsanur Sancaktutan went to watch the theater play called Bir Gece Bir Barda, in which Nurgül Yeşilçay and Afra Saraçoğlu were together. Hafsanur Sancaktutan was also very excited for the project, which has a story that draws attention to femicide. The actress said that she came to watch her friends and that she was glad that they took part in a job together.
Explaining that she also has a theater goal, the actress said, "If they come with such an offer, I would be very happy. I've done theater before,".
Hafsanur Sancaktutan, explaining that her vacation continues and she rested during this process, said, "I do the things I want to do. I started cello. I play the cello. That's why I'm very excited and doing everything that I can't find time for."
When she started playing the cello for a job, the actress who liked the instrument decided to continue with it. Explaining that it is said to suit her hand very well, the actress said, "It is a very extraordinary tool, that's why I fell in love."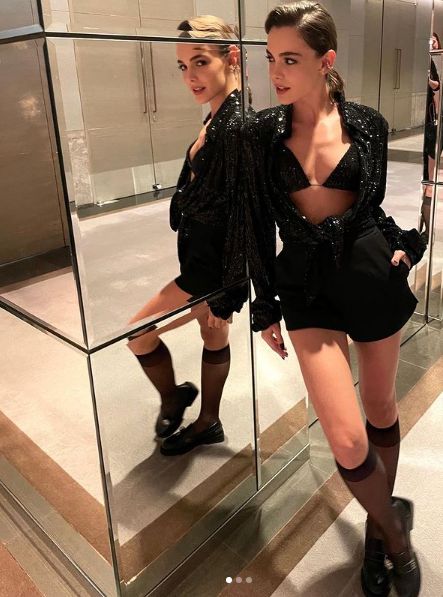 The young actress, who draws attention with her energy, sympathy and beauty, does not neglect to pose flamboyant from time to time.
The actress, who appeared on Instagram with her poses reflected from a special shot, received many compliments from her fans.
The actress' Instagram account has also approached 900 thousand followers. It is known that the actress, whose popularity has increased recently, has received many role offers.