The Red Room series, broadcast on tv8 screens, continues to be one of the most striking productions of the season. The characters quoted from Gülseren Budayıcıoğlu's novel, which she compiled from real life stories, come to the screen with their lives that hurt the audience. We have been watching Kumru in the last weeks, with many striking characters since the beginning of the season.
Aslıhan Gürbüz's return with the Red Room series after two years of absence from the TV series named A Little Murder, made her fans happy. The actress brings the character of Kumru to life with her successful performance.
The story started when Kumru, who was a happy woman with her daughter and husband at first, attacked a man she saw in a restaurant. It turns out that Kumru lived through her when she came to Mrs. Doctor for therapy.
Kumru, who fled to Istanbul with the man she loved, was harassed by the man in the house where they sheltered, and moved to another place. Kumru, who suddenly fell into a luxurious life, learned that her lover gambled and had a lot of debt and sold him to a man in return for her debt.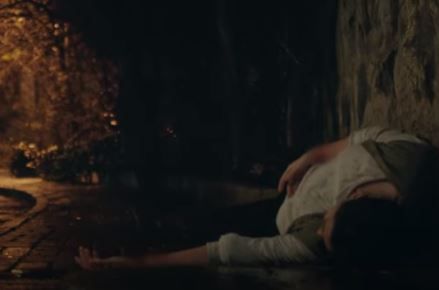 Kumru is experiencing a great shock with this pain, but we see that she has to return to her lover's house again in the new episode trailer. While telling the story about her beloved Yavuz, there is an interesting development and a scene in which Yavuz comes to his house and sits next to his daughter is seen in the trailer.
After this point, it is seen that Kumru could not bear to face her past and he just went crazy. Searching for her in the final scene of the trailer, her husband finds her with her wrists slit on the ground.
It is now a matter of curiosity what will happen to Kumru, who is thought to have committed suicide because he could not stand her life. In the 20th episode, which will be broadcast tomorrow night (Friday, January 15), we will see together whether Kumru will leave the series with a painful ending.
Here is the 20th episode 2 trailer: