Ebrar Alya Demirbilek, who was born on September 30, 2013, is now eight years old and has had a good acting career.
Ebrar, who grew up on the sets with the TV series and movies she took part in, became the beautiful and cute face of very important projects one after another.
Ebrar Demirbilek, who was in front of the camera in the first months when she opened her eyes to the world after the birth, took place with the character of Defne in the TV series Yalan Dünya.
This tiny baby, which the audience finds very cute, has appeared in many movies and television series one after another over the years.
Little Ebrar also attracted the attention of millions with the character of Gül Şadoğlu in the Hercai series, which continued for 3 seasons and spread all over the world.
Ebrar Demirbilek, who is now well known to Turkish TV series fans all over the world, has achieved an influential career even though she is only eight years old.
The child actress, whom we have watched in television series such as Kahraman Babam and Aziz, also appeared with the character of Leyla in the TV series called Midnight at the Pera Palace, which attracted a lot of attention on Netflix.
The child actress, who fascinated her again with her role as Zarife in the Aziz TV series, shared very pleasant moments with Murat Yıldırım and Simay Barlas on the set.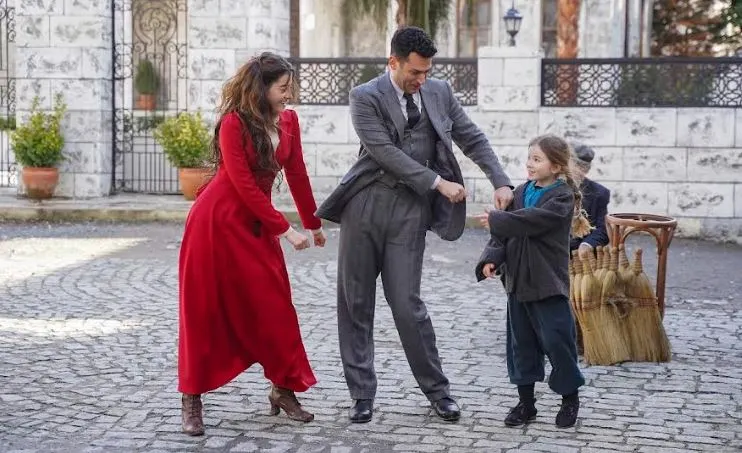 Ebrar Demirbilek continues her acting journey without interruption. The little actress, who is in front of the camera for a new movie called Son Dilek (Last Wish), is on the same set with her two experienced sisters, Ceyda Ateş and Seda Akman.
Ebrar will again have a big job in the new movie about the experiences of a child growing up without a father. The team, which will go to the set at the end of June, will complete the film with a work of about 1 month.