National basketball player Cedi Osman and Ebru Şahin, who got married in the past months, returned to the sets. The actress Ebru Şahin, who took the lead role last season in the Destan (Epic) series broadcast on the ATV screen, successfully portrayed the character of "Akkız" after an intense training program.
The beautiful actress, who went on vacation after the season finale of the series and got tired on a long honeymoon by getting married in the past months, finally returned to the country, to her job.
The last Instagram posts of the actress from the set enchanted her fans. Fans who missed Ebru Şahin made thousands of comments on the photos she posted, saying that they missed the actress very much.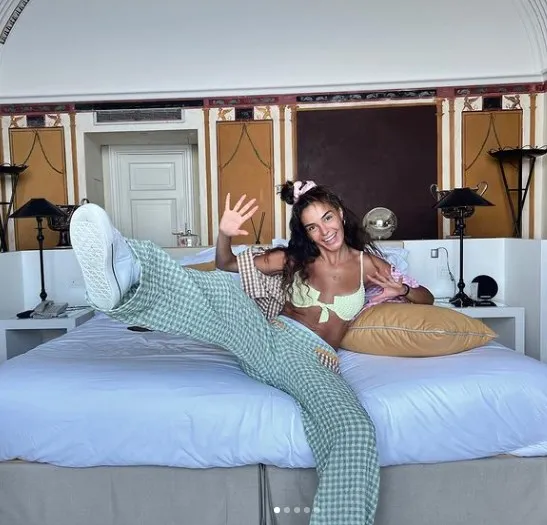 Ebru Şahin enchanted her fans with the post she wrote, "Have a good Sunday everyone, set us". Ebru Şahin, who made a name for herself after Hercai with the broadcast of the Destan series in many countries of the world, has a large fan base.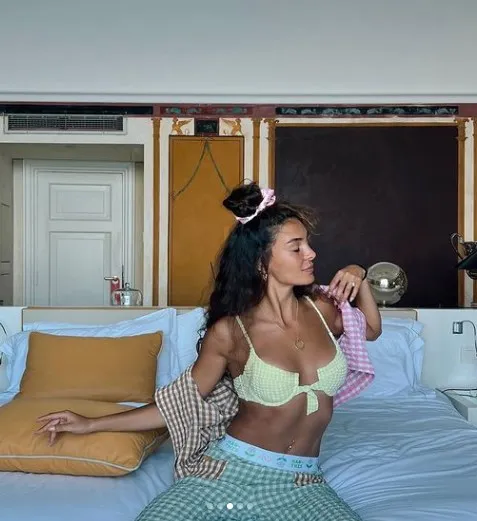 The actress recently met with great interest in Greece, where she went to support her husband, Cedi Osman, who plays in the Turkish National Men's Basketball Team, which is fighting against Greece for the FIBA ​​2022 European Championship.
On the other hand, the rumors that the Destan series, signed by Bozdağ Film, in which the actress took the leading role, will not be on the screen in the new season, surprised the audience.
According to the allegations made later, it was said that the final episode of the Destan series will be shot and it will take place in a one-episode season, and then it will say goodbye.
Although there is no statement from the production company yet, according to the claim, the series Destan will say goodbye to the audience with an emotional finale.