Ebru Şahin, who appeared in front of her fans again with another important series called Destan (Epic) after shining with the TV series Hercai, is among the favorite names of the screens and the tabloid press.
The beautiful actress, who married her basketball player lover Cedi Osman last summer, is mostly abroad after the finale of the Destan series. The actress, who also frequently shares on social media, came to the fore with Hollywood shares.
Ebru Şahin, who went to Hollywood with her husband, posted her photos on her Instagram account with the note "Once Upon a Time in Hollywood"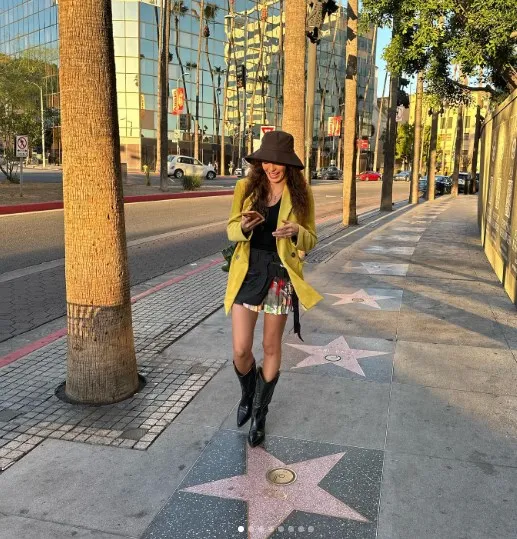 The actress drew attention with her style, posing on the Hollywood Boulevard, where the names of famous people and the stars of the TV series are written.
Ebru Şahin, who has 4.1 million followers on Instagram, was admired by her followers for her poses on the streets of America.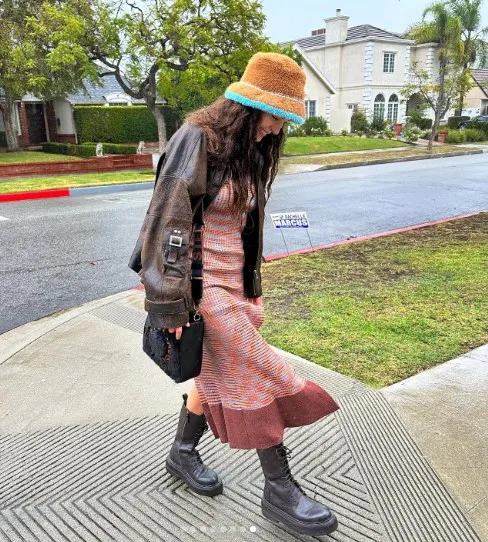 The actress, who has been away from the screens for a while, used the new project selection in favor of digital.
In the production of Gentleman, which will be shot for Netflix, in which Çağatay Ulusoy will take the lead role, Ebru Şahin will be a partner to Ulusoy. The movie Gentleman, in which Çağatay Ulusoy will play a gigolo, will be produced by OGM Pictures for Netflix.
Ebru Şahin has given the producers and fans a message that she is not ready to return to the television screen yet, by choosing the film Gentleman, which is less dense, rather than taking part in a television series again.