Ebru Şahin, who achieved great success with Hercai and then Destan (Epic) series, is having very good days both in her business and private life.
Ebru Şahin, who is preparing to marry Cedi Osman, who plays basketball in the NBA league, this summer, sprinkled water in the hearts of her fans with the statement she made.
Ebru Şahin achieved great success with the TV series Hercai, in which she shared the lead role with Akın Akınözü. Having gained a worldwide fan base with her first leading role, Şahin soon began to take the lead role in the Destan series, which was shot for ATV.
Ebru Şahin, who took her acting performance further with the Akkız character she portrayed in the epic series, took her relationship to a more serious stage with her basketball player lover Cedi Şahin, with whom she had been together for a while.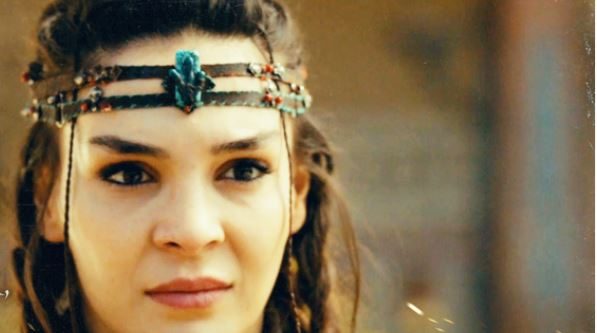 The recently engaged couple Ebru Şahin and Cedi Osman are getting ready to get married this summer. Cedi Osman, who plays basketball in the NBA league, lives in the USA. When this was the case, fans began to think about the possibility of Ebru Şahin to quit acting and settle in the USA.
However, Şahin relieved her fans with her statement to the journalists. Ebru Şahin, who will get married in June, said that she will continue acting after her marriage and that she will not leave the series Destan. Thus, the fans also took a sigh of relief.
The love between Cedi Osman and Ebru Destan, who played in the NBA, began in the summer of 2020. The couple took the first step towards marriage when Cedi Osman proposed to Ebru Şahin in Cappadocia last summer. Ebru Şahin draws attention with her success especially in the action scenes in the series Destan.