Burcu Biricik and Ebru Şahin are two of the most popular and admired actors of the last period with their gracefulness, successful acting and sincere attitudes. In addition to their successful performances in the productions they take part in, they are also appreciated by their fans for their private lives.
Ebru Şahin got married this summer after her happy relationship with basketball player Cedi Osman. Burcu Biricik got married to photographer Emre Yetkin in 2016 and they draw attention with their happy togetherness. It is also known by their fans who follow their social media accounts that the couple loves to travel and that they travel at every opportunity.
Both actresses have been the producers' favorites and leading names in the last few years. In addition to continuing the successful debut of Ebru Şahin with Hercai with the series Destan (Epic), Burcu Biricik is currently continuing her rapid debut with the Camdaki Kız (Girl in the Glass) in the TV series Hayat Şarkısı (Life Song).
The situation that brought the two actresses together in the same social media message developed after they were nominated in the same category for the Seoul International Drama Awards, one of the largest award organizations in the world.
Burcu Biricik, who has been on the agenda with her character Nalan in Kanal D's Camdaki Kız series, and Ebru Şahin, who successfully portrayed Akkız in ATV's Destan series, are nominated in the "Best Actress" category for the award ceremony.
It is a great source of pride for two Turkish actresses to take part in such a famous organization. Despite the fact that the two actresses are rivals to each other, their mutual messages on social media with elegant sentences excited their fans.
First of all, Burcu Biricik announced that they were nominated on her Instagram account with the following words: "We are happy to be nominated together with my dear colleague Ebru Şahin. Then I congratulate both of us on your candidacy."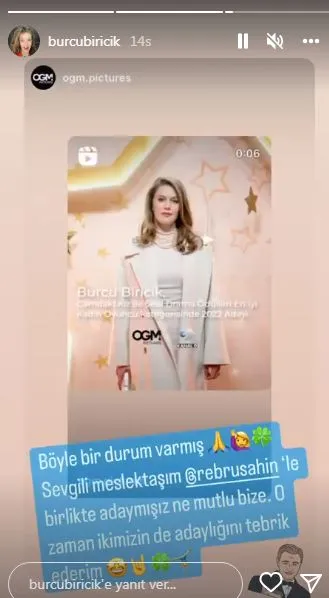 Ebru Şahin also responded quickly and to the kind sentence of the famous actress Burcu Biricik, "How elegant you are, the beauty of sharing with you has increased even more now. Thank you very much, congratulations," she thanked Biricik.
These correspondences of the two names, both of whom appear in front of the audience every week in different TV series and admired for their successful acting and productions, and loved by their fans for their sincere and sincere attitudes, sympathetic and humble ways, were greeted with congratulations by their fans on social media. Despite being rivals, they were praised for their graceful words.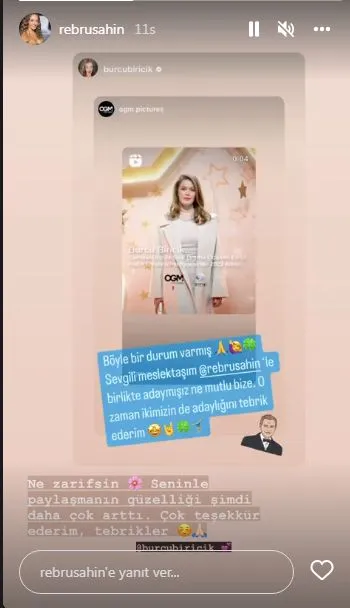 The Seoul International Drama Awards will find their owners with a ceremony to be held in Seoul, the capital of South Korea, on September 22. The award ceremony, where Turkish actors will come to the fore, has already been among the hot topics of social media.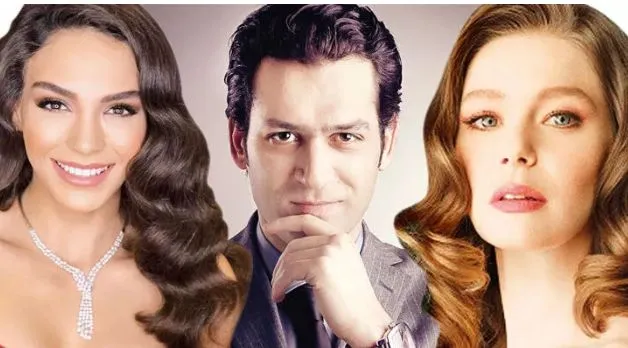 By the way, Murat Yıldırım, who is on the screen with the Aziz TV series, is among the names nominated in the 'Best Actor' category…