Social media posts of famous names are platforms that are followed with interest by their fans after their productions. Famous names sometimes share many different things from their homes, sometimes from the sets they work on, and sometimes from their daily lives. The poses of the names, followed by their fans with curiosity, from both behind the scenes and from their private lives are followed with curiosity.
Particularly the regulars of the TV series love the behind-the-scenes posts of the actors. These posts, which attract attention on social media, suddenly fall apart.
The Innocents series is one of the most remarkable productions of the last period. Behind the scenes, the actors share frequently.
Especially Ezgi Mola and Merve Dizdar share lots of photos and videos from the set to those who follow the series and their fans.
Gülben of the series and her chronic love Esat are two characters that the audience loves. After the last episode in which Esat suddenly disappeared, Merve Dizdar's following posts both smiled and brought some predictions!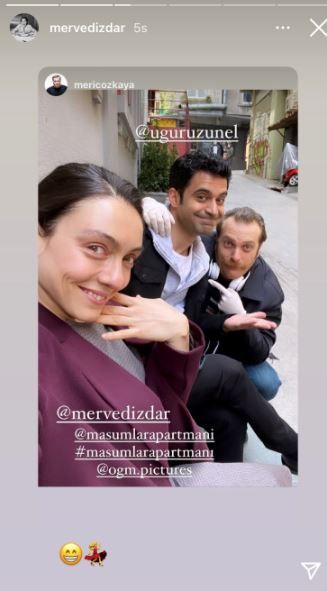 Esat, who was threatened by the Han not to approach Gülben, suddenly disappeared. After the last scene about Esat, which Uğur Uzunel gave life to, other predictions were made. It was seen that the Han chained someone in the boiler room of the building.
There is a possibility that this person is Esat. Merve Dizdar's pose with Uğur Uzunel in front of the apartment building, which is the main place of the series of The Innocents, "I wonder if the boiler room scene is being shot, is that why Uzunel came to the building?" makes you say! Let's see if the predictions that come with these poses of the two actors from the set of the show will hold.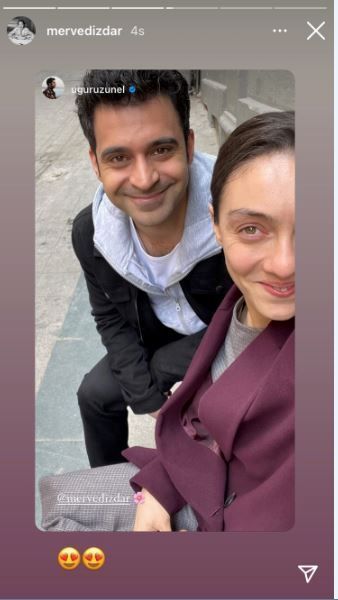 Let's get to Neslihan Atagül… As it is known, the actress left The Ambassador's Daughter a few months ago due to her illness. Atagül was having a hard time due to a condition called leaky bowel syndrome.
It was learned that the doctors reported and the actress, who needed to be listened to and fed well, went to a health institution in England.
While the treatment of Neslihan Atagül, who only eats home-style meals and feeds very carefully, her fans are also curious.
From time to time, the actress shows herself with photos or videos in her posts on Instagram and thus explains that she is good.
One of the last posts she made is below. The actress is very cheerful and looks good. Meanwhile she also started working. But not in the series! She has another preoccupation that she has been taking care of since June.
Neslihan Atagül is publishing a digital magazine called Hadsiz and she has already started working for the new issue.