Pınar Deniz was among the most talked about actors of the season. Kanal D's series, which left its mark on the season, was loved as Ceylin of the Yargı (Judgement). Lawyer Ceylin, whose brother and father were killed, devoted herself to protecting her family as a lawyer, finding the killers and holding them accountable despite the traumatic situations she experienced. She struggled with her great love Ilgaz Savcı and her friends. Her story took the on-screen audience for an entire season.
Now the series has given a season break. Many of the actors are on vacation. Pınar Deniz's partner, Kaan Urgancıoğlu, prefers to rest instead of working on another project during the summer months. The hair and beard of the actress, who looked quite comfortable with her holiday laziness in the past days, also attracted attention on social media.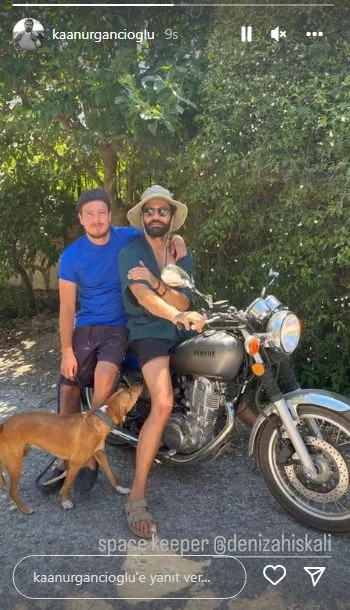 Pınar Deniz is still on the sets! The actress decided to work this summer! Pınar Deniz, who made a deal with Disney Plus a while ago, is currently on the set of Avcı (Hunter), which is the third drama of the platform that started shooting. She occasionally expresses her longing for a vacation during the hot days of summer.
While everyone shares their poses from their vacation, Pınar Deniz draws attention with her poses from the set. The actress has to finish filming the Avcı series before the summer ends. For this reason, it is understood that an intense set program was followed! Because Pınar Deniz will return to the Yargı series!
Filming is expected to start at the end of August. For Yargı to catch up with the September season, the shooting must have started in the last week of August. We will see in the coming days whether Pınar Deniz will be able to take a vacation, even for a short time, during this period, but it seems that there is not much chance of rest before entering a busy season!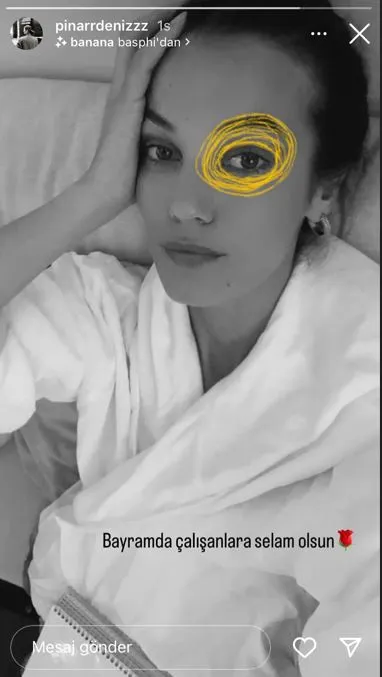 The actress showed that she was working even during the holidays with her sharing. It is estimated that the Avcı series, which was shot non-stop, is progressing towards the end. After Pınar Deniz's debut in the TV series Vatanım Sensin, the series Yargı stands in a special place.
The Avcı series, starring Uraz Kaygılaroğlu on Disney Plus, is also important because it is a platform that will enable Pınar Deniz to make a name for herself, especially abroad.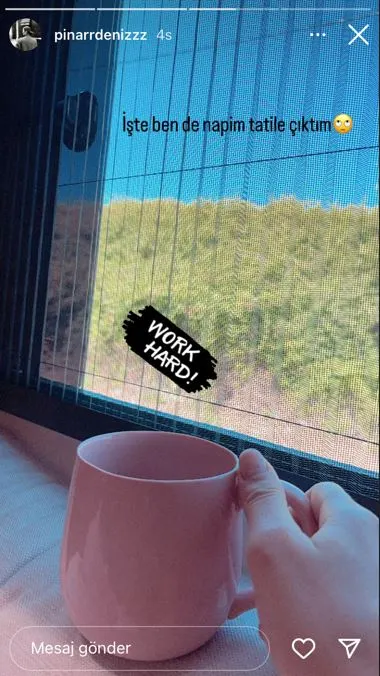 There is not much information about the new series of the player, who is currently working hard. Filming continues in secrecy. Pınar Deniz usually shares her videos from the set from her trailer. Here is one of her latest posts below… Even though she had to work during the summer days, the actress seems to be trying to keep her morale high..