The Baba series, which was first introduced as an Anatolian story, will be on Show TV with its first episode tonight. The impressive introductions of the TV series Baba, which brought veteran actor Haluk Bilginer back to the screen after a five-year hiatus, have already drawn the audience into the story.
The first episode of the TV series Baba, starring Haluk Bilginer, one of the most masterful names in Turkish cinema, and one of the most successful young actors of the last period, will meet with the audience tonight. The introductions of the series, which have been shared recently, show that a very impressive story awaits the audience.
Baba series tells the story of the Saruhan family living in a family apartment in Ödemiş, Aegean. Master actor Haluk Bilginer plays the head of the family. Bilginer brings the father, whom everyone knows very well, to the screen with the character of a typical Turkish family head.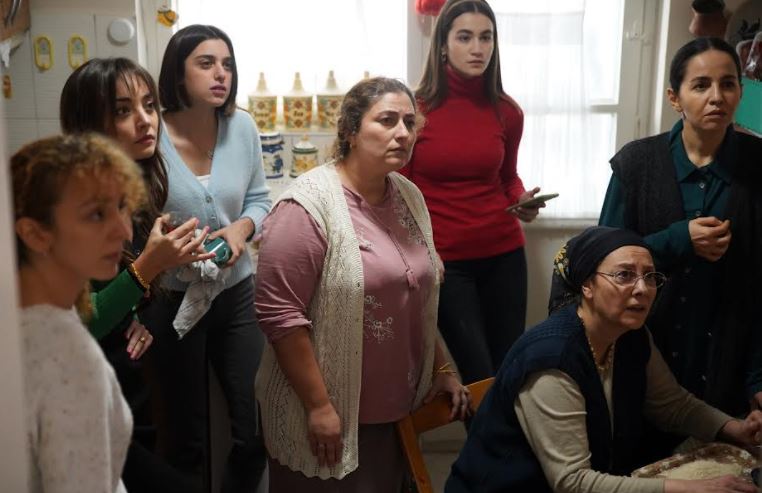 Tolga Sarıtaş plays the son of Haluk Bilginer, who left his family many years ago. The confrontation of the father and son, whose paths were separated due to some events in the past, constitutes the most crucial scenes of the series.
Meanwhile, the lives of the Saruhanlı family suddenly change when their very wealthy relatives are destroyed in a plane crash. Now a new war begins for the family in which a great legacy is left. Telling the drama of a real Anatolian family, Baba brings to the screen a story where everyone will find something from themselves.
Now everyone is stuck on how the Baba series will achieve success in the ratings against a strong competitor like Destan, which was screened on ATV that same evening. The result of the rating battle between Destan and Baba, two very different productions from each other, will be determined tomorrow.