Evrim Alasya plays the character of Kıvılcım in the new TV series called Kızılcık Şerbeti (Cranberry Sherbet), which is broadcast on Show TV on Friday evenings. While the famous actress received a lot of praise for her performance, comments that they are a good partner with Barış Kılıç are also frequently expressed on social media.
Evrim Alasya and Barış Kılıç, who stand out as the favorite TV series couple of Kızılcık Şerbeti, also managed to be one of the driving forces of the series. Audiences await the scenes of Ömer and Kıvılcım with great excitement.
Emre Kınay and Evrim Alasya have been performing together for 7 years in the play İki Bekar (Two Singles) at Duru Theater. The duo also started to give concerts together in the cafe section of the theater.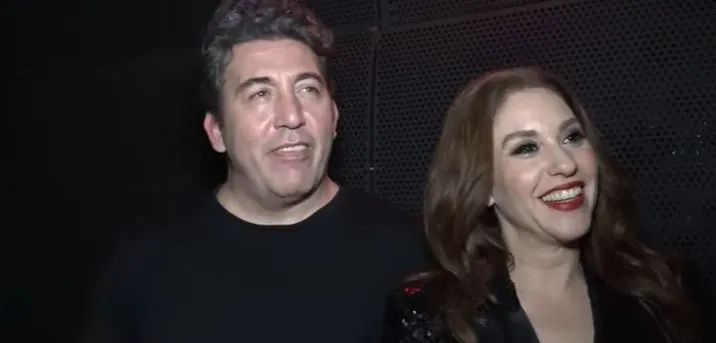 The two actors, who do both theater and concert works together, thus progress by making new breakthroughs in their careers.
There were also allegations from time to time that the two famous actors were in love. However, Evrim Alasya denied the allegations, saying, "If we were in a relationship, we wouldn't be able to work that long."
Emre Kınay also announced that he had the longest partnership of his life with Evrim Alasya.