Famous actress Ezgi Şenler made a great comeback to the screen with the TRT1 series called Teşkilat. The actress, whom we watched in the romantic comedy series Çatı Katı Aşk last season, was wronged in the opinion of her fans. Ezgi Şenler, who was featured as a scapegoat in the bad course of the project, had the opportunity to showcase her talents in the new series called Teşkilat.
Ezgi Şenler, one of the leading names of the Teşkilat, went to rest after the first season, which lasted 14 episodes. However, new project surprises are also coming from the actress… Ezgi Şenler made a new deal.
It turned out that Ezgi Şenler also participated in the movie Sen Yaşamaya Bak, starring Aslı Enver and Kaan Urgancıoğlu. Choosing to take part in a movie instead of resting during the summer vacation, the actress will have turned this period into an opportunity for her career with a 1-month effort.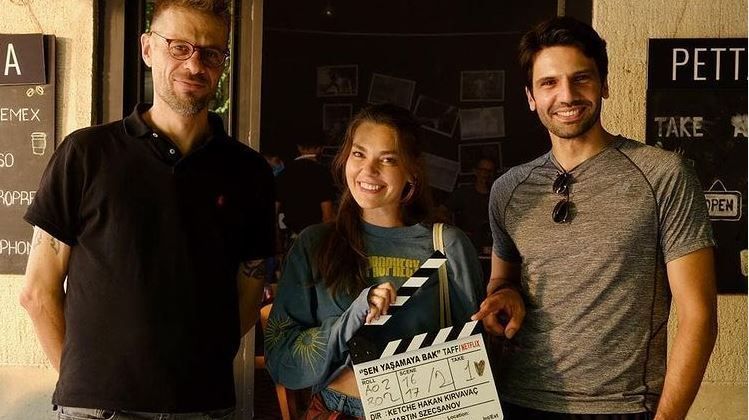 The shooting of the movie, which director Hakan Kırvavaç, known as Ketche, has been preparing for a long time, started the previous day. The first post from the set was also shared by Aslı Enver.
Let's remind you that the movie written by Hakan Bonomo will be released on Netflix. Ezgi Şenler fans are also very curious about what kind of role the young actress will play.