Burak Deniz, who has increased his fan base with his acting performance in the productions he has acted in in recent years, is also frequently on the agenda with his social media posts.
It would not be a lie if we say that Burak Deniz, who started his career journey with the character of 'Burak', played in the TV series Kaçak, has made a splash in his career with the TV series Maraşlı, in which he starred in the last season, and has fit many popular productions such as Tatlı Küçük Yalancılar, Aşk Laftan Anlamaz and Bizim Hikaye.
The handsome actor, who played with Alina Boz in Maraşlı broadcast on ATV and gave life to the character of "Maraşlı Celal", opened the door of many new project proposals thanks to his performance in the series.
Burak Deniz, who made a name for himself with his handsomeness as well as his acting, enchants his fans from time to time with his social media posts. The actor's last post, in which he wrote "A team of mirrors", was showered with appreciation by his followers and received many comments.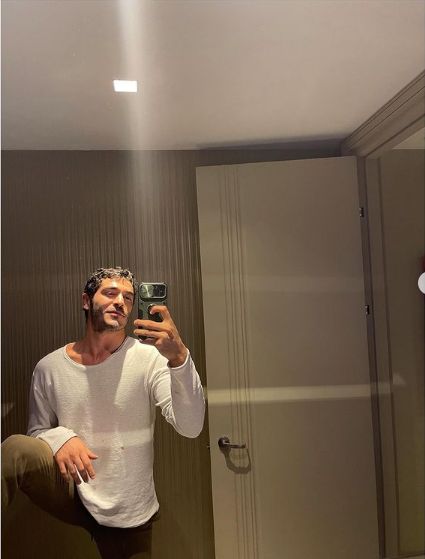 The sharing of the actor, who followed the fashion of posing in front of the mirror, received thousands of likes and comments in a short time. The sharing of the actor, who has many fans abroad, was praised by his followers.