Successful actress Burcu Özberk, who came to the screens with the latest Aşk Mantık İntikam (Love Logic Revenge) series, took a break from the screens for a while after the series made its finale.
Nowadays, the actrezz often gets together with her fans via social media. Burcu Özberk, who likes to change her style, changes her hairstyle frequently.
The actress, who draws attention with her bangs, which is the fashion of recent years, recently shared her new image on her Instagram account with the note "I've Been Renewed".
Burcu Özberk's new hairstyle, which has 9.2 million followers on Instagram, was liked by many of her fans. As soon as the actress renewed her image, she went to Jordan.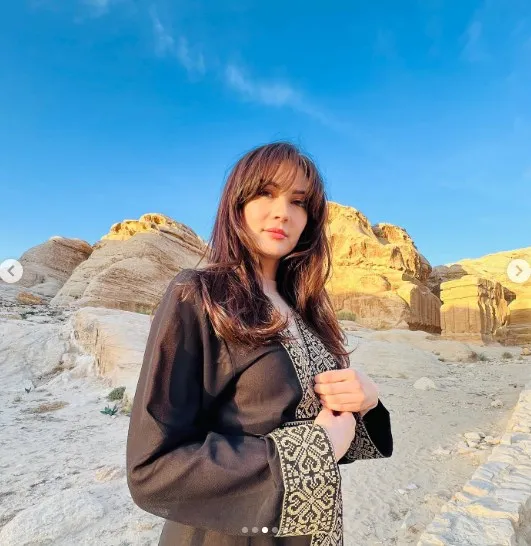 The actress, who has many fans in Jordan as well as the TV series she starred in, was broadcast in the Middle East countries, and posed for the cameras in Jordan's traditional clothes.
Actress Burcu Özberk, who stepped into acting with the series Güneşin Kızları and appeared in many TV series, received great acclaim with the photos she shared on social media. Ozberk, who was showered with likes and comments by her Jordanian followers, was also admired for her new haircut.
Burcu Özberk, whose fans are waiting for her new project, has completed the shooting of the movie Rüyanda Görürsün in the lead role in the past months. Murat Boz accompanies the actor in the lead role in Rüyanda Görürsün, which will be the first Turkish production of the digital platform Amazon Prime Video. Fans of the duo are eagerly awaiting the release date of the movie.