TRT1 has a great appetite for broadcasting historical serials in recent years… This process, which started with Diriliş Ertuğrul, continued with Mehmetçik Kutül Amare, Payitaht Abdülhamid, Uyanış Büyük Selçuklu.
You can see two important historical series in the new season on TRT1. One of them is the Barbaroslar Akdeniz'in Kılıcı, and the other is Alparslan Büyük Selçuklu… In addition to the Kuruluş Osman series, the historical series called Bozkır'ın Aslanı Celaleddin was also broadcast on the ATV screen.
The subject of making historical serials has been one of the results of both the interest of the audience and the political environment. Historian and academic Prof. Dr. Yusuf Hakan Erdem gave information that the history told in the TV series is not real in a program he participated in Youtube.
Explaining that those who love such productions and think that they learned history from these productions are in fact making a big mistake, Hakan Erdem underlined that these are fictional stories as a result of the screenwriter's knowledge and opinion.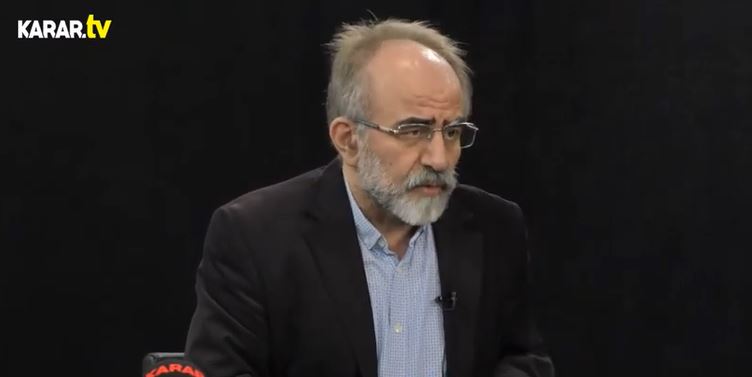 Hakan Erdem drew attention with the following comment about the historical TV series on the screen: "There is nothing left that belongs to our common learned memory, our history, that is not spoiled or broken. It's going terrible, it's going very bad now. You are destroying the common references of a whole group. Whatever the world view of the screenwriters is, they can only present it.
Whatever they saw from Game of Thrones, the same clothes, the costumes have nothing to do with it; Neither Seljuk, nor Ottoman, nor with Celaleddin Harzemşah… A kind of barbaric TV series. The main characters around here are Osman Bey, Ertuğrul Bey, Alparslan etc. They are all pathological characters. They are strangling people with their own hands. I'm kind of startled. When you abuse history to such an extent that it is beyond truth, a lot of people's perception of the past will be just that. So why are you doing this with your own hands to your own society?"
Emphasizing that there is a pathological image in the historical TV series made to praise, Hakan Erdem mentioned that the main character comes to the fore with elements of violence in order to be watched. The famous academician stated that this has no connection with history and reality.
Hakan Erdem, who studied at Boğaziçi and Oxford universities, also worked as a lecturer at Boğaziçi University between 1993-2002. Erdem, who gives academic education at Sabancı University, is also known for his books.