Show TV's Ay Yapım signed Baba (Father) series gave many young actors the opportunity to meet with master actor Haluk Bilginer on the same set.
The series, which is the story of Gökhan Horzum and Ekin Atalar, the screenplay of Ekin Atalar and the director of Çağrı Bayrak, meets with the audience every Tuesday evening.
In Baba, Haluk Bilginer is accompanied by the beloved actor of the young generation, Tolga Sarıtaş, in the leading role. Saritas's latest post on his Instagram account enchanted both the audience of the series and the fans of Haluk Bilginer.
Sharing his photos with the master actor, Tolga Sarıtaş wrote "Canım Haluk brother" on his post. The actor's share was flooded with likes and comments in a short time.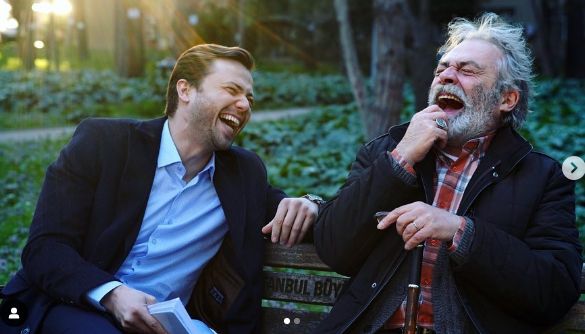 The fans of the two actors, who liked the photos very much, also found many comments. Some of the comments are: 'You are very beautiful', 'The most beautiful father and son', Always smile', You are smiling with the actor you want to play the most, blue to your dreams.'