The new Show TV series, Hayat Bugün (Life Today), will come to the fore with the doctors' struggle to save lives. Aiming to raise the hopes of the audience with a positive content, very important actors came together in the team of the series. The first episode of the series, starring Ulaş Tuna Astepe, Hazar Ergüçlü, Tansel Öngel, Hande Doğandemir, Mert Denizmen and Şerif Erol, will be broadcast on Wednesday, October 19th.
The path of impossible loves, precious friendships and touching life stories will meet at Hisarönü Hospital. Barış Güvener's character will try to make people believe again in the power of love, hope and devotion. Hande Doğandemir, one of the beautiful actors of the series, will also return to the television screen with the character of doctor Derin Nalbantoğlu in the TV series Hayat Bugün.
The actress, whom we watched in a very different role in the TV series Annemizi Saklarken (Hiding Our Mother) last season, also took the lead role in the action-packed movie 49 in the summer. Hande Doğandemir, who was excited about the Hayat Bugün series, said that the new series, adapted from the New Amsterdam series, will be similar to the original, except for some changes.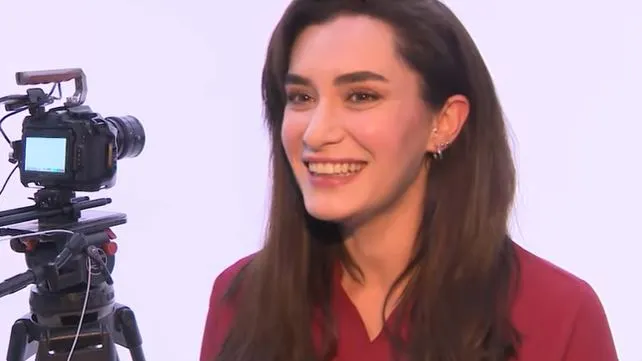 The actress said, "Our story will go very parallel. Of course, there may be minor differences as our characters take place in this world. But other than that, I think the plot will go parallel to the original."
Mentioning that Derin Nalbantoğlu, the chief physician of the emergency service, is a burdensome character, Hande Doğandemir explained the following details:
"I have a huge load on me. It's something I've never experienced before. I took part in such a job years ago, but Derin is very different. She's a very deep character. I'm so excited to be playing her."