There are also famous actors among those trying to heal the wounds of the earthquake disaster that occurred in 10 of our cities.
Many names that we are accustomed to seeing on the screen in TV series actively take part in the field after the earthquake and participate in aid activities shoulder to shoulder with the citizens and their colleagues.
Different institutions and organizations, famous names who take part in the organizations of municipalities, are also involved in the classification and packing of materials sent from all over the country and sent to earthquake victims, in addition to their financial assistance.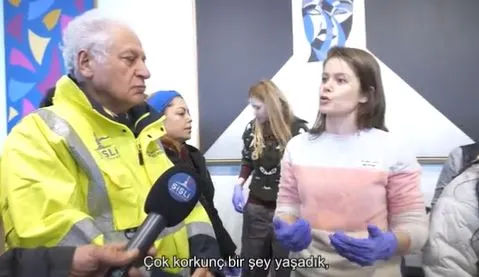 Burcu Biricik, who came to the screen with the TV series Camdaki Kız (Girl in the Glass), and Hande Erçel, another famous actress, have been among the prominent names since the first day.
Hande Erçel, who is among those who support organizations together with institutions and organizations such as İhtiyaç Haritası (Need Map), AHBAP, Şişli Municipality, also pioneered many important announcements on her Instagram account with her number of followers approaching 30 million.
Burcu Biricik also took part in the packaging of the materials with her colleague Selma Ergeç and other names in aid organizations in the field.
In addition, she continues to convey the needs and important messages related to the earthquake region on her social media account.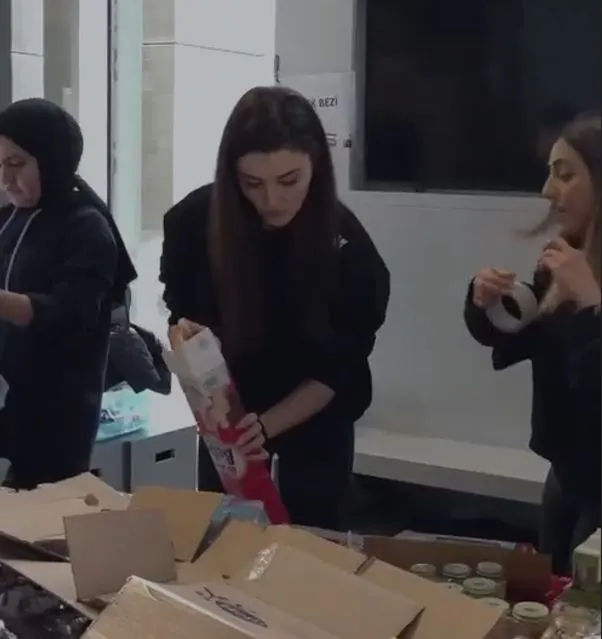 In the meantime, it is known that TV series sets were stopped and many set workers went to earthquake zones voluntarily, where they worked with production companies or different organizations for earthquake victims.
Many producer companies sent the workers on the sets to the region with the materials and caravans that will work in the earthquake zone.
Burcu Biricik and Hande Erçel also announced the voices of the TV series workers who are still working hard for the disaster victims in the earthquake region on their social media accounts.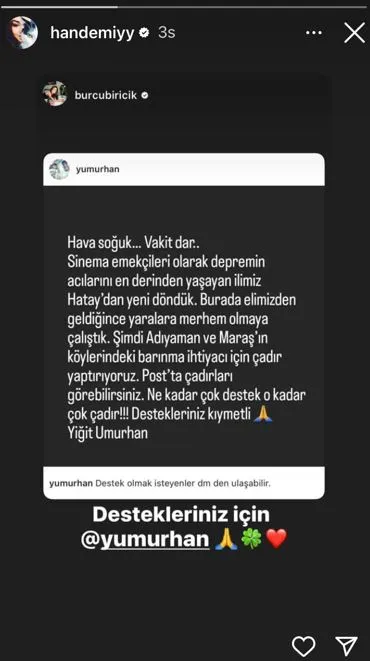 A message from a set worker named Yiğit Umurhan, stating that as cinema workers, they will go to the villages of Adıyaman and Maraş, this time after Hatay, one of our cities hit by the earthquake, to work for their shelter and tent needs took place on social media.
Burcu Biricik also announced this message to her followers. Then, Hande Erçel published this post highlighting the need for tents and directed those who wanted to help with the words "For your support…" to the relevant address.