Hande Erçel, who was born in 1993 and whom we have watched in different roles on TV series sets since 2014, has built a very influential career for herself. Aside from being known in many countries of the world, her series have been followed by millions of people.
Hande Erçel still carries the title of being Turkey's most followed actress on social media. Hande Erçel, who left behind 31 million followers on Instagram, has recently become one of the hot spots of social media with her new series Bambaşka Biri (Another One).
The actress, who enchants her fans with her beauty, manages to be someone who is often spoken in the tabloid press with the sexy poses she shares on Instagram.
The famous actress, who constantly decorates the pages of newspapers with her love affair with Hakan Sabancı, is also one of the names that are heavily reported in the internet press.
Hande Erçel means ratings, whether it's a magazine, a TV series or a YouTube broadcast. Her fans show great interest in every news about Erçel. That's why the expectation is so high from the new TV series project called Bambaşka Biri.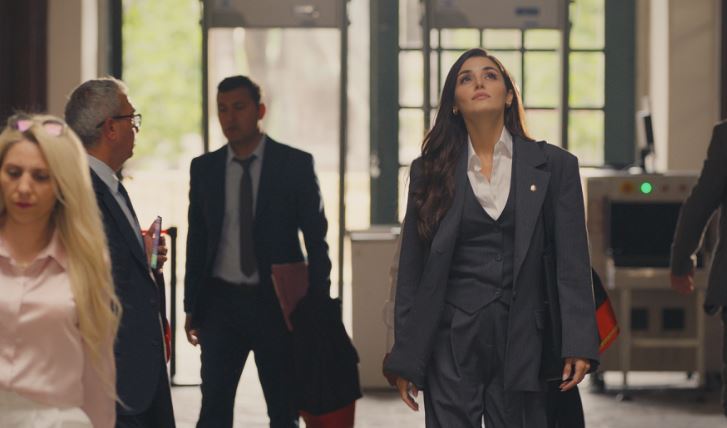 Hande Erçel fans are very pleased to see the actress, whom they last watched on the television screen in 2021 with the TV series Sen Çal Kapımı (Love is in the Air), on the sets again.
Erçel will soon appear in front of the audience with Burak Deniz in the TV series Bambaşka Biri. You will watch the interesting story of Kenan, an ambitious journalist, and young prosecutor Leyla in this series.
Hande Erçel, who has become a partner with Burak Deniz again, will once again appear before the audience with her drama performance. The actress's drama roles have always been talked about a lot, and this time her return to the screen with a strong female character like the prosecutor excites her fans even more.
You can read many Hande Erçel comments on social media, ending with the sentences "We look forward to it with excitement and anticipation". Beginning Monday, September 11, the TV series "Bambaşka Biri" will meet with the audience and a brand new and powerful drama story will surround you.
The published trailer of the series also gives the message that an exciting production is coming.