Famous actor Kerem Bürsin has been on the agenda for a while with his travels abroad and the intense interest of his foreign fans. The famous actor, who attended the wedding of Lior Aihtuv, with whom he was with Ege Kökenli for a long time, attracted attention with his latest image.
After Kerem Bürsin became very popular abroad after the TV series "Sen Çal Kapımı" (Love is in the Air), and he met with famous names during his travels to Spain and created a great impact in the Spanish media, information came that he could take part in some projects.
It was wondered if Kerem Bürsin had a new project at a time when he showed himself through various collaborations in Spain. Kerem Bürsin, who answered the questions on this subject, said, "I'm fine, meetings, meetings… Going abroad, coming. It could be a project. "I can't explain it right now because it's not clear," he said.
Kerem Bürsin stated for the first time that he actually had a project, but that he did not want to explain because everything was not clear. Despite the persistent questions of the reporters about what kind of project it will be and what kind of character it will be, the actor did not want to give any details.
The actor said, "I can't say anything because it is not a project, I hope it will be a good character, it will be different."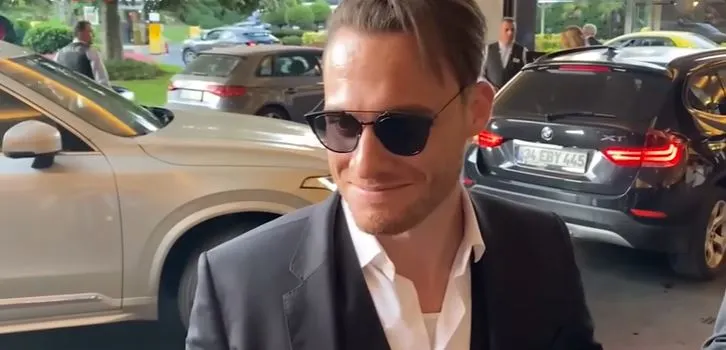 Kerem Bürsin did not want to give any details about the new project since negotiations are still ongoing and there are no signatures. However, the fact that both he and his assistant could not explain that it was a project were the first signs that a new good news could come.
Kerem Bürsin stated that the claim that he will move abroad is not true, and that there is no one in his life and that there is no problem between him and Hande Erçel.