It has been announced that the Kızılcık Şerbeti (Cranberry Sherbet) series, which will be broadcast on Show TV screens, will be on the screen with its first episode on Friday, November 28. With this announcement, previous predictions were also correct. This time, the highly anticipated Kızılcık Şerbeti series will appear in front of the Yalı Çapkını series, which made its most successful debut this season on Star TV.
Kızılcık Şerbeti is about a young woman who grows up in a secular family and marries a man she met at university and becomes a bride to a conservative family.
Afra Saraçoğlu and Mert Ramazan Demir became a very good TV series couple in the TV series Yalı Çapkını, which is likely to reach even double-digit ratings on Friday evenings. As of Friday, October 28, this time, the duo of Sıla Türkoğlu and Doğukan Güngör will join the fight for the rating.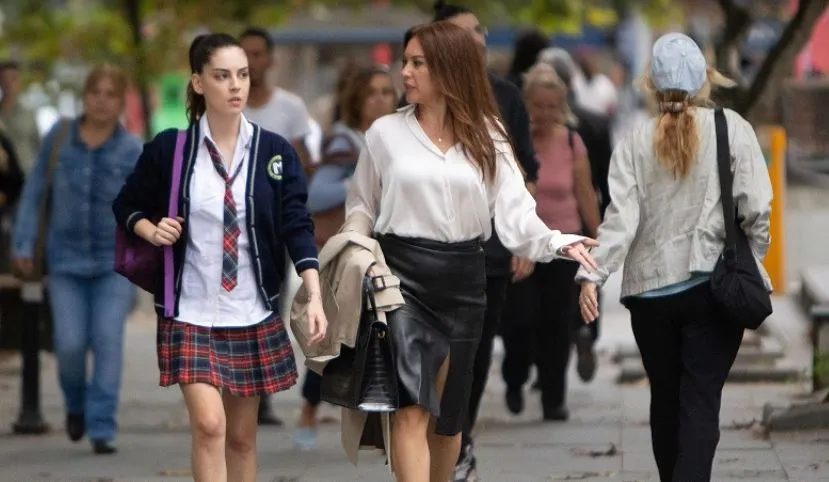 It is already clear that these two series will come to the fore in the competition on Friday evenings. This competitive environment may also cause all other series to suffer a great decline.
The results of the first episode of the highly anticipated TV series "Kızılcık Şerbeti", produced by Faruk Turgut and starring Barış Kılıç, Evrim Alasya, Settar Tanrıöğen, Sıla Türkoğlu, Sibel Taşçıoğlu, Doğukan Güngör and Müjde Uzman, on Friday, October 28, are all balances. can change.
In particular, there was a situation where the Yalı Çapkını series outperformed all its rivals, but Kızılcık Şerbeti seems to be an important production that could disrupt its rival's balanced output.
Written by Melis Civelek and directed by Ketche, the series will leave its mark on the season with its exciting story and cast.
Kızılcık Şerbeti starts on Friday, October 28th at 20.00 on Show TV!