The first trailer of the fifth season of ATV's record-breaking series Kuruluş Osman (Establishment Osman), which will start on Wednesday evening, October 4, with its brand new story and strong cast, has been released, which is eagerly awaited by the audience from hundreds of countries. While the trailer was broadcast in 13 languages, it was watched by millions of people in a short time.
In response to the series attracting so much international attention, it seems like an important strategy for the production team to announce the trailer in 13 different languages. This flashy promotional effort shows how much importance producer Bozdağ Film and broadcaster ATV attach to the series, which has attracted great attention abroad.
Kuruluş Osman series, which achieved great success in the first 4 seasons, will fascinate the audience again with its brand new characters and brand new story in the fifth season.
PUBLISHED IN 13 LANGUAGES
Production and project design belongs to Mehmet Bozdağ; The new season promotion of the series, directed by Ahmet Yılmaz and starring Burak Özçivit as Osman Bey, was talked about a lot on social media.
The trailer, which was published in a total of 13 languages, including Turkish, English, German, French, Italian, Spanish, Portuguese, Korean, Arabic, Persian, Urdu, Russian, Japanese and Greek, attracted great attention from the audience and broke viewing records.
"Let's go! May our souls rise!"

5. Season First Introduction
Establishment Osman on ATV on Wednesday, October 4 at 20.00!#KuruluşOsman @atvcomtr pic.twitter.com/mrnqhZ5dWj

— Establishment Osman (@Kurulusosmanatv) September 27, 2023
NEW STORY, RENEWED CAST AND NEW DECORATIONS!
In the promotion of 'Kuruluş Osman'; Emre Bey, Ömer Faruk Aran, Gökhan Atalay, who brought to life the characters of the highly anticipated Osman Bey's sons, Orhan Bey and Alaeddin Bey, and Yunus Emre, as well as the new actors Emre Dinler, R. Aybars Level, Belgin Şimşek and Tezhan Tezcan.
The heartbreaking scene in which Bala Hatun, one of the popular characters of 'Kuruluş Osman', says that she dreamed that she was digging the grave of her daughter Halime, the conversations between Osman Bey and Malhun Hatun about the conquest of Bursa, the trailer, which stands out with its magnificent frames and breathtaking action scenes, about the fifth season. It left its mark on social media while exceeding expectations.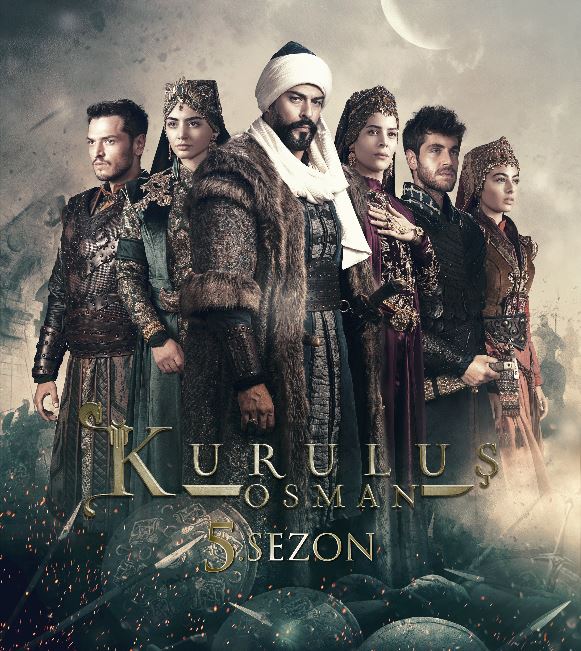 THE NEW SULTAN OF ANATOLIA IS BEING ANNOUNCED
'Kuruluş Osman', which is preparing to turn the ratings upside down again with its new sets, new story, highly anticipated surprise characters and a cast that is getting richer with successful actors, will bring to the screen the struggle of the powerful lords of Anatolia for the state to be established in its fifth season that will break the rules. .
Kuruluş Osman is on ATV with its new season on Wednesday, October 4th!