The famous actress Jessica May was born in Brazil and had a free childhood on a farm. years after the famous actress arrived in Turkey, and taking part in various projects began her acting career.
The actress, who learned Turkish and adopted this place, is now in the lead role with Hilmi Cem İntepe in the TV series Maria and Mustafa, which are now broadcast on the ATV screen. Jessica May made a statement about the childhood years of her life, which was not known much, in the TV series TV show aired on ATV.
The actress, who stated that she was a very naughty child, disappeared one day and had to make an important decision after that. The actress gave the following information about her childhood: "I was very naughty. Unbelievable. Already on the farm, because we grew up freely… My mother, where they were, where they went, what time they didn't come home, we lived almost every day… Because we wandered. I used to walk with my brother. Top of trees, on rivers, on horses. That's why I was naughty. "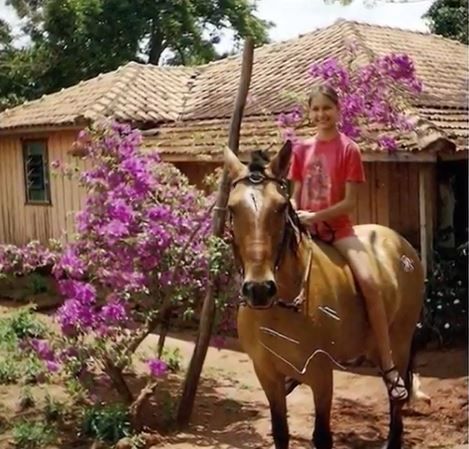 The actress, who also told about a memory she lived, said that he set out with the goal of exploring a different region and disappeared without notifying anyone to go to her grandfather's house.
Jessica May described the memory that caused change in her life as follows:
"One day I would ride a bike, I didn't inform my mother while I was going to my grandfather's house. I got lost… I got lost when I wanted to enjoy another place like this. Everyone was following me at midnight, I was so alarmed my family. But I didn't do it again. "