Tarkan, who sat on the wedding table with Pınar Dilek in 2016, surprised his fans. Pınar Dilek, who turned out to be a big Tarkan fan since his childhood, met the famous artist about 7 years ago after the singer's concert in Germany, and his relationship that started with friendship soon turned into love.
Famous artist Tarkan, who married his fan Pınar Dilek, became a father two years later and named his daughter Liya. Tarkan, who was a strict social media user during the pandemic process and shared his pleasant moments with his followers on his Instagram account, enchanted his fans.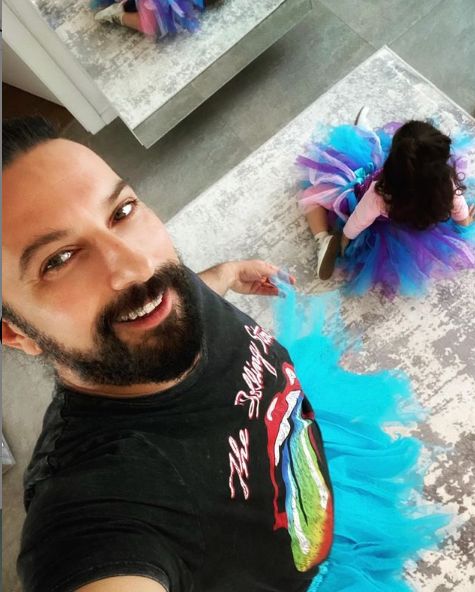 Tarkan, playing with his daughter, wore a tutu for Liya. The 48-year-old singer, who shared those moments with his followers on his Instagram account, said, "While trying to put on a Rolling Stones t-shirt and hang out like a cool dad, that's how they dress the tutu under that t-shirt! " Wrote.
Megastar's post, which has 4.9 million followers on Instagram, received thousands of likes and comments in a short time. Tarkan's photo, which attracted great attention from his followers with his humorous sharing; Kenan Doğulu made the comment "You are super".
Many famous names, including Ceylan Ertem, Burcu Kara and Nilgün Belgün, commented on Tarkan's share. Tarkan, who enjoys spending his free time playing games with his daughter, often shares these moments with his followers on his social media account.