Famous actress Merve Boluğur, who has been on the agenda with her newly released song "Şşşt" and with her special statements, has been away from the screens for a while.
Even though he has not been involved in TV series and film projects for a long time, is the famous actor, who has not fallen from the agenda of the magazine with his statements and private life, is returning to the screens?
Merve Bolugur excited her fans with her latest post from her Instagram account. The actress, who was deemed worthy of the 'Best Actress' award at the Golden Angel 2022 Award Ceremony, had emotional moments with the award she received. The actor announced that he was crying with happiness by sharing his Instagram account.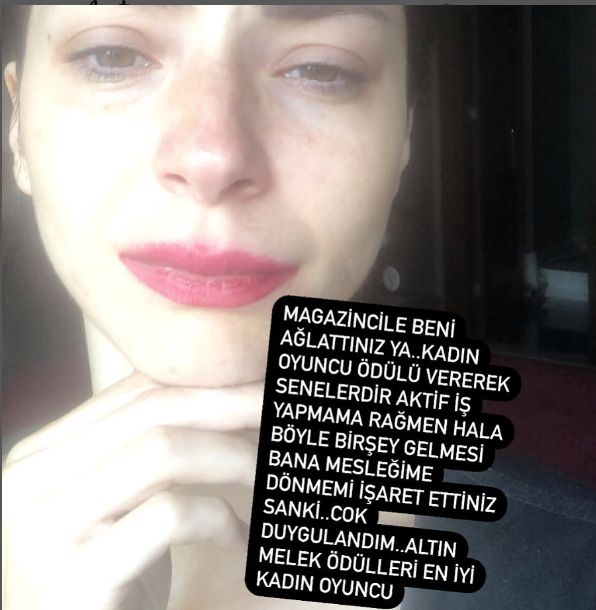 The player, who could not control his tears, used the following expressions in his sharing; "You made me cry a lot, thank you so much. You still think about how many years I have been making TV series… It made me think about my profession again. It's like you signaled me to return to the profession."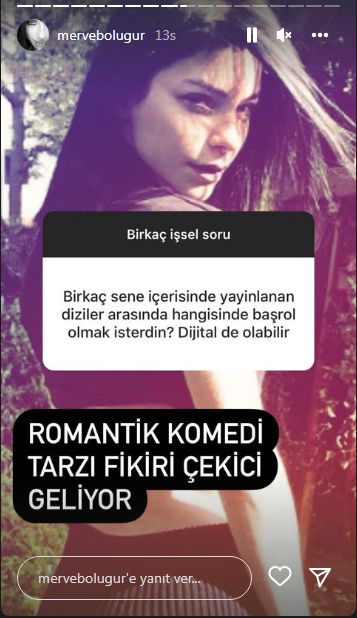 This post of Merve Bolugur was interpreted by her fans as "a signal to return to acting!" Merve Bolugur, who held a question and answer event with her followers on social media after sharing, said, Why did you quit acting? She replied, "I was less satisfied, I wanted to do different things".
Bolugur, what do you think about the award? She answered the question with the words "It was like a sign from God, rethink your profession". The actor added that the romantic comedy style appealed to him.