The first trailer of the TV series Maviye Sürgün (Blue Exile), starring Damla Sönmez, Caner Cindoruk and Serkan Altunorak, was released, and the series received great interest from Turkish TV series fans, especially in South America.
It was stated that the series, which has been shooting in Selimiye region of Marmaris for a while, will first be shown in South American countries and then meet with the audience in Turkey.
Those who watch the first trailer of the series share comments stating that it is a very good story and that they are waiting for it with excitement.
It is understood from the first trailer that the series, which will be broadcast on Argentina's Telemundo television channel, has a very interesting and affecting scenario.
📢: Primer adelanto de la serie #MaviyeSürgün protagonizada por #CanerCindoruk, #DamlaSönmez y #SerkanAltunorak 🎬

Es la primera serie premium creada como parte del acuerdo de coproducción entre @Telemundo Global Studios e @InterMedya_ de Turquía. pic.twitter.com/ix9L0K5Whi

— Series Turcas Arg 🇦🇷 (@SeriesTurcasArg) January 27, 2023
The images in the first episode trailer of the series and the fact that the story was quite deep also increased the curiosity of the audience.
In the holiday region where a man who lost his wife goes every summer with his children, his desire to hold on to life again will move towards a completely different point by saving a woman in a stormy sea one day.
The release of the first trailer of the Maviye Sürgün TV series created more excitement for fans abroad than in Turkey.
The Turkish series fans, especially in South America, who shared a lot, created a great interaction on social media and shared many comments stating that they were waiting for the story with excitement.
Damla Sönmez also gave important information about the series in her statement.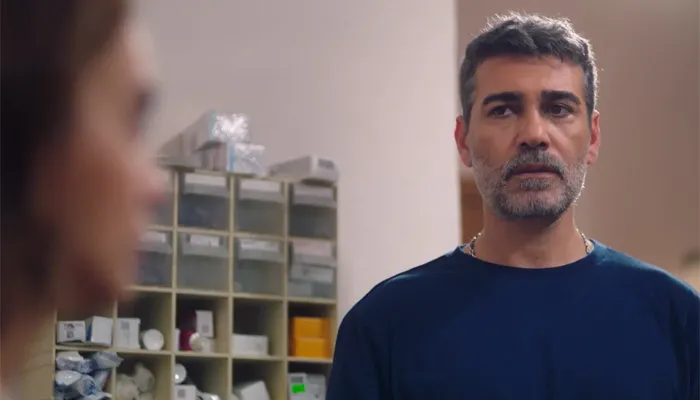 Damla Sönmez said, "We have a very nice staff. Shooting is very enjoyable. The release date is currently unknown. It will first be published in Latin American countries, and then it will come to Turkey."
You will watch the story of a soldier in the underwater assault team, who had to take a break from his profession, and a girl who commits small frauds in the TV series Maviye Sürgün.