Famous Actor Murat Yıldırım married his Moroccan wife İman Elbani in 2016. It was known that the couple wanted very much to have a baby in their happy marriage. The loss of İman Elbani's baby when she was a few months pregnant also caused sadness. There was not much media coverage that the couple would have a child.
Murat Yıldırım and his wife İman Elbani had gone to America a while ago. Elbani was a guest star in a few episodes of Show TV's Aziz series last season. After learning that the series will make the final, Murat Yıldırım started to play in TRT1's Teşkilat (Organization) series this time. He was also appreciated for his character in the series, which appeared on the screen with its first episode last week.
Murat Yıldırım, in a process where he came to the fore with the series, surprised him with the sharing he made on his Instagram account! It was learned that the actor's wife, Iman Elbani, gave birth to a baby girl. Murat Yıldırım responded to everyone who heard the news and conveyed congratulations with the following photos on social media.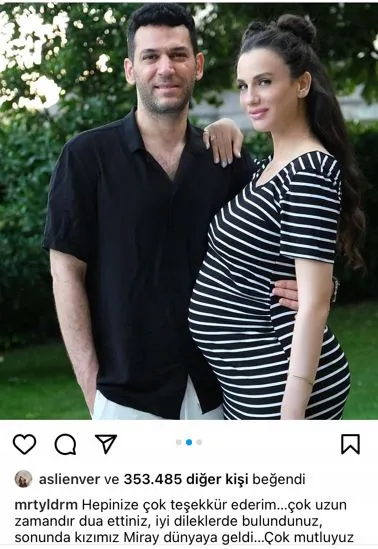 Elbani's pregnancy poses were also revealed for the first time with this post. It was learned that the couple, who did not appear until the birth of their baby after the difficult days they had before, named their daughter Miray.
Murat Yıldırım said, "Finally, our daughter Miray was born. We are very happy" and shared his photos taken during pregnancy with his wife.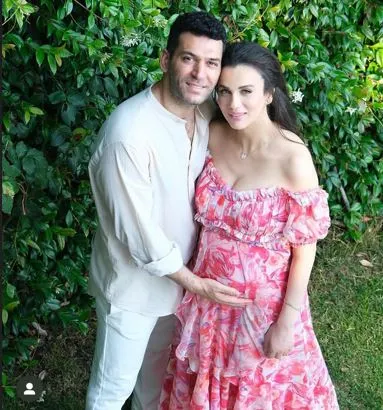 The couple, who experience the joy of being parents, receives thousands of likes and congratulatory comments from their fans who hear this happy news. Murat Yıldırım is enjoying being a father after 6 years of marriage these days…