What is going on between the famous actress Tuba Büyüküstün and singer Murat Boz, who took the lead role in the TV series Another Self, shot for Netflix?
The couple shared their candid poses from the set of Another Self, which was shot in Ayvalık in the summer of last year, and there were love rumors about the duo.
Tuba Büyüküstün told the tabloid press about the love news of that period; "My name is mentioned by everyone. There is no such situation, we are friends" and denied the love news. Murat Boz also stated that "We did a good job with Tuba" and stated that the news was untrue.
Two famous names are seen together again in Murat Boz's latest post from his Instagram account. This photo of the couple seems to rekindle their love claims.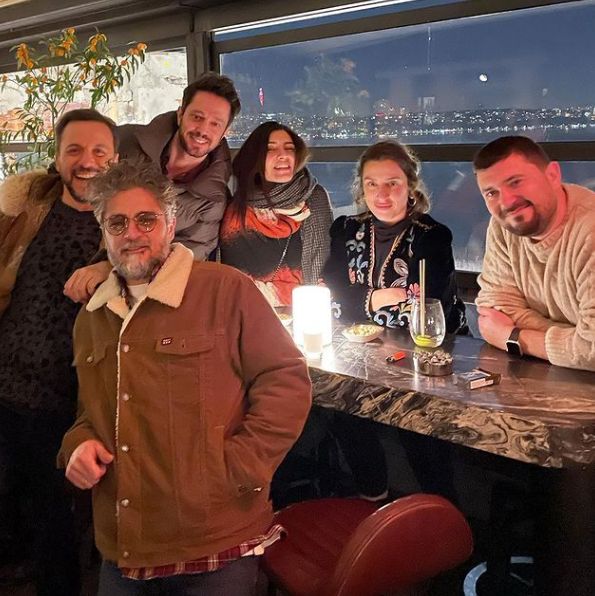 Burcu Alptekin, the director of the TV series Another Self, met with her fellow actors Umut Kurt and Serkan Altunorak, and the photo of the team enchanted the fans of the actress. The followers of the duo asked questions about when Another Self, which they were very curious about, would be published under the photo.
In Another Self, Büyüküstün and Boz are accompanied by a cast of influential names such as Seda Bakan, Serkan Altunorak, Fırat Tanış and Rıza Kocaoğlu.
It was announced that the second season of the series would be shot before the first season was aired. The first season of Another Self, which consists of eight episodes, directed by Burcu Alptekin and produced by OGM Pictures, is planned to meet the audience this year.
In Another Self, where the love of 'Ada' and 'Toprak' come to the fore, Tuba Büyüküstün plays the role of Ada and Murat Boz plays Toprak. In the story, the fact that the 'Ada' character lost her heart to someone else while she was married draws attention as a separate detail.
Another Self, which is highly anticipated, is about one of the three women who graduated from the same school, getting cancer and what happened between them.