Many fans of Oktay Kaynarca will remember, at the beginning of 2022, the actor made a very ambitious debut for his new series. Saying that "it will be the locomotive of the season", Oktay Kaynarca said that the series will drag millions of viewers, and appeared before his fans as of September.
The ATV series named Ben Bu Cihana Sığmazam (I Can't fit in this World) achieved ratings that could correspond to the claim made by the actor in the first episodes.
However, as the series progressed, there was a serious decrease in interest in the story. The famous actor created phenomenal characters in the TV series Kurtlar Vadisi and Eşkıya Dünyaya Hükümdar Olmaz (The Bandits).
The characters of Süleyman Çakır on one side and Hızır Çakırbeyli on the other were among the unforgettable. Many fans were also influenced by the Algerian Turkish character in the TV series Ben Bu Cihana Sığmazam after these strong references.
This positive atmosphere, which was experienced during the first broadcast of the series, was replaced by falling ratings and decreasing interest as the weeks passed.
Ben Bu Cihana Sığmazam, whose 24th episode aired on Tuesday evening, March 28, seems unable to maintain its claim to be the locomotive of the season in terms of ratings, even though it carries its own audience to the screen.
The series, which was able to take first place in all people in the 23rd episode last week, can get lower ratings in the AB and ABC1 categories.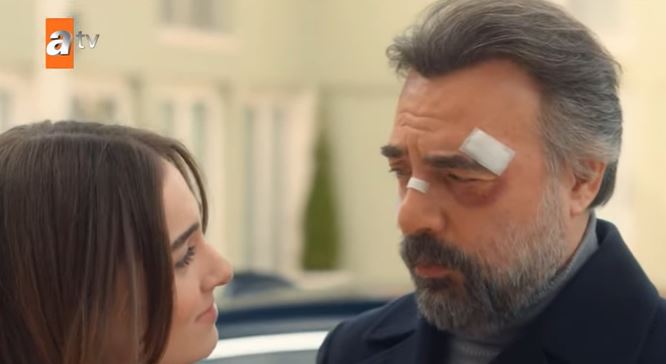 In the 24th episode aired on March 28, the Ben Bu Cihana Sığmazam project, which experienced a decline in all audience groups due to the effect of the Turkey-Croatia football match, started to look for its old days.
The series, which was the seventh in all people and ABC1 groups with its 24th episode, finished the day in the sixth place in the AB.
Even if the promise that "it will be the locomotive of the season" for Oktay Kaynarca's new series, which he mentioned about a year ago, is not fully realized, it is necessary to accept the fact that Ben Bu Cihana Sığmazam impressed a considerable audience.